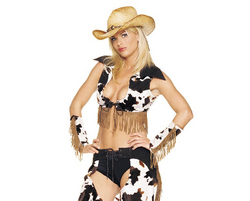 The Houston Rodeo has evolved into a fantastic 20-day event with tons to do and see and experience, including hot selling acts and all of the traditional rodeo arts
Houston, TX (PRWEB) January 7, 2009
MyTicketIn.com provides Houston Rodeo tickets and limited event consulting to corporate events planners looking to buy Houston Rodeo tickets and plan for 20-day event extravaganza featuring wine competitions, a world championship BBQ contest, dancing, livestock shows and much, much more. Taylor Swift, Rascall Flats and the Jonas Brothers are all slated to give live concert performances. The Houston Rodeo officially begins March 3, 2009.
Malcolm Robinson, co-owner and manager of Houston's home-grown ticket broker site, MyTicketiIn.com, is usually focused on Astros tickets, is now temporarily focused on selling 2009 Houston Rodeo tickets and providing corporate events options at the same time. Unlike walking and chewing gum, in this case there is a common thread here--corporate events that utilize the annual Rodeo Houston events as an exciting rallying point.
A little history: as a Houston ticket broker Web site, MyTicketIn.com has chosen to focus on the local side of Houston. "We're focused on the national arena, too, but since we're in Houston we figure it just makes sense to fill out our coverage of the Houston area as much as possible. Houston's a great, burgeoning city with an authentic cattle ranching cowboy tradition and lots of awesome livestock events going on," says Robinson. "The Houston Rodeo has evolved into a fantastic 20-day event with tons to do and see and experience, including hot selling acts and all of the traditional rodeo arts," he adds. "We don't just sell people Houston Rodeo tickets, we advise many first-time rodeo-goers on how to plan for the Houston Rodeo events."
In 2007, attendance exceeded 1.8 million and has maintained an average of almost 2 million attendees each year, generally requiring the support of approximately 19,000 volunteers. The multi-faceted twenty-day entertainment event is held at Reliant Park in Houston, Texas, featuring bull riding, livestock judging, concerts, a parade, a 5K walk & run, as well as a carnival, trail horse rides, pig racing, and a 'world championship' Bar-B-Que cook off. The event also boasts wine competitions, shopping, booth sales, and live auctions. Traditional horse trail rides, which start in different areas of Texas and end in Houston, usually precede the actual Rodeo Houston events. Together, the vast selection of events makes for a fantastic center of attention for an out of the ordinary corporate company event or an equally fun family frolic.
To make matters more interesting, the City of Houston officially commemorates the annual Houston Rodeo event with "Go Texan Days" in which Houston residents are encouraged to dress in western style attire for the duration of the event. The world-famous annual Houston Rodeo has drawn some of the biggest names in pop, rock and country music ever since concerts were incorporated into the extravaganza, including none other than the late Elvis Presley and the late Selena, as well as legendary country greats such as George Strait, Reba McEntire, Garth Brooks, and Willie Nelson. Other notable contemporary acts have included hot acts like Beyoncé, Lynyrd Skynyrd, Alicia Keys, and Maroon 5 to name a few. Among the rodeo events in 2009 will be the hit teen act Jonas Brothers, pop-country singer Taylor Swift, and the rowdy Rascall Flats.
MyTicketIn.com is a key provider of Houston concert tickets, sporting events tickets and theatre tickets, in addition to the annual Houston Rodeo 20-day festival. For more information on how to obtain Houston Rodeo tickets for your corporate event or family and plan for the 2009 Rodeo Houston mega-event, contact Malcolm Robinson at 832-519-0386 or visit the MyTicketIn.com website for event details.
###