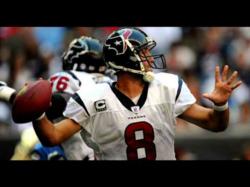 Despite the Texans' performance against Green Bay, the fans have responded to Houston's great start to this season, as TicketHunterOnline reports a surge in ticket sales to new heights this year...
Houston, TX (PRWEB) October 15, 2012
NFL fans in Houston are given a real treat this season, as all Texans tickets receive a whopping 25% price reduction, announces TicketHunterOnline.com for all 2012 & 2013 games- the cheapest ticket prices since 2006.
The Houston Texans are currently ranked #1 in the league, after sailing through their first five games with a perfect record. The team's first setback however, came against the Packers this week.
The Green Bay Packers controlled every aspect of a 42-24 blowout win that exposed a bevy of problems Houston has to fix quickly before Sunday's game against Baltimore, a team that has beaten the Texans three times in the past two seasons.
Coach Gary Kubiak said the Texans have to get better "across the board" if they expect to beat the Ravens, who improved to 6-0 against Houston with a win in the second round of the playoffs last season.
Although Kubiak has challenged every member of the team to improve this week, his biggest concerns are special teams, the running game and protecting quarterback Matt Schaub.
Despite the Texans' performance against Green Bay, the fans have responded to Houston's great start to this season, as TicketHunterOnline reports a surge in ticket sales to new heights this year. All Texans tickets receive a 25% discount at TicketHunterOnline.com, with promo "TEXAN", as all scheduling can be referenced at: http://www.tickethunteronline.com/houston-texans-tickets.cfm