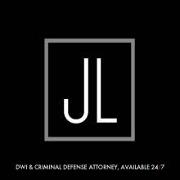 Police can uphold a 'no refusal' policy on specific weekends, which means suspected drunk drivers may be forced to have a mandatory blood draw if they refuse a breath test
Conroe, TX (PRWEB) December 08, 2012
Attorney Joseph LaBella today said he was concerned about the rights of drivers who might get unfairly targeted as part of a law enforcement effort in Texas to catch drunk drivers this holiday season.
The Texas Highway Patrol and Carrollton and Coppell Police Departments will combine efforts into a taskforce to find drunk drivers during the upcoming 2012 holiday season, according to a Nov. 12, 2012, story in the Coppell Gazette Star. The article states that the increased DWI enforcement will focus on intoxicated drivers on roads in the Texas towns of Coppell and Carrollton, as well as nearby highways and interstates. Impaired drivers could be arrested, according to the story. All arrests will be considered "No Refusal," meaning search warrants will be sought in order to obtain blood samples from drivers suspected of driving under the influence, according to the Gazette Star.
Joseph LaBella, attorney at Joseph LaBella & Associates, cautions drivers to be aware of their rights and to obtain proper legal representation from an experienced Texas DWI lawyer if arrested for driving while intoxicated.
"Police can uphold a 'no refusal' policy on specific weekends, which means suspected drunk drivers may be forced to have a mandatory blood draw if they refuse a breath test," he said. "On such weekends, enforced blood samples may be taken and used to determine if the driver's blood alcohol level is over .08, which is the Texas legal limit."
No refusal weekends can take place in many areas throughout Texas, from Houston, Harris and Montgomery Counties up to the Dallas area and along major roadways, such as Interstate 45 and State Highway 105, LaBella said. While it is commendable for law enforcement agencies to promote road safety, LaBella noted that many drivers can be forced to have a blood sample taken against their will during these special DWI holiday roadblocks in Texas, and mistakes can be made that can have dire consequences for drivers.
DWI lawyer LaBella warns that innocent drivers can be accused of drunk driving and lose their freedom, due to DWI arrest mistakes such as faulty Breathalyzer readings, fumbled blood draw procedures, unlawful blood sample contamination and failure to properly store blood the correct way. LaBella said that if a DWI road-stop blood sample result is suspected of being inaccurate due to having been compromised in anyway during the DWI arrest process, drivers have legal options.
"Any number of police or medical professional mistakes can take place," said LaBella. "A nurse or paramedic who draws the driver's blood may not follow established procedures. The blood vile can also be easily contaminated with common foreign material, such as the fungus candida albicans, which can raise the alcohol reading. While blood testing is generally considered to be the best evidence used by prosecutors in DWI cases, it is not the gold standard and can be beat. In those cases, an experienced criminal defense lawyer can challenge the results and get the Court to throw the case out."
Further information about DWI law and "no refusal" mandatory blood draw procedures may be found at http://www.texas-dwi-lawyers.com. Joseph LaBella & Associates can be reached at (800) 989-6839 and through their online contact form.
About Joseph LaBella & Associates
Conroe criminal defense lawyer Joseph LaBella has obtained dismissals on hundreds of cases and has tried more than 200 cases. He has a 90 percent success rate. He represents individuals facing all types of criminal charges, including driving while intoxicated, drug crimes, property crimes, and more.
Joseph LaBella & Associates represent clients throughout Texas, including Houston, The Woodlands, Conroe and Montgomery County.