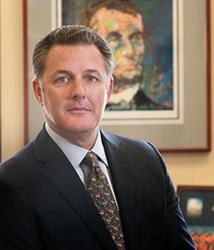 There are going to be more people riding motorcycles throughout Texas this summer. Now is the time to focus on safety and do your part to help prevent motorcycle accidents this season.
Houston, Texas (PRWEB) May 30, 2013
May is Motorcycle Safety Awareness Month, and Houston motorcycle accident attorney Kevin Krist today urged every motorist to learn about the causes of motorcycle accidents and to take steps to prevent them.
"Motorcycle riders are 30 times more likely than occupants of cars to die in accidents and are five times as likely to be injured in car wrecks," Krist says, citing data from the National Highway Traffic Safety Administration (NHTSA). "With these troubling statistics, it is clear that we can all do more to prevent deadly motorcycle crashes."
National Motorcycle Safety Awareness Month is an effort to draw attention to the serious risks that motorcycle riders face. While the number of fatalities from other types of crashes has declined over the past decade, the number of motorcycle accident deaths has risen for 14 years out of the last 15 years. In fact, motorcycle accident fatalities increased by 131 percent from 1998 and 2008, according to the NHTSA.
Public education efforts such as Motorcycle Safety Awareness Month aim to reduce this troubling trend. "Motorcycle Safety Awareness Month has been organized to help protect motorcycle riders and to prevent accidents. By encouraging motorists to share the road more safely with motorcycle riders and by providing safety tips to both riders and drivers, the number of accidents can be reduced," Krist said.
Many national traffic and safety organizations are offering information for both motorcyclists and drivers of other vehicles in recognition of Motorcycle Safety Awareness Month.
The NHTSA recommends that all motorists focus on avoiding distracted driving and remaining alert. Riders are also advised to wear DOT-compliant helmets, to wear bright clothing to be more visible and to choose their position in the lane with the goal of being as visible as possible to drivers. The importance of communicating with drivers was also emphasized, including the need to use hand and turn signals.
Drivers of cars and trucks are advised to avoid sharing lanes with motorcyclists and to be very careful to check blind spots for motorcycles. The National Safety Council (NSC) also addressed the issue of blind spots in its Motorcycle Safety Awareness Month information, indicating that blind spots are the cause of many crashes. The NSC urged drivers to make a visual check of their mirrors and of their blind spots before either entering or leaving a lane of traffic.
"Taking just a moment to double-check for motorcycle riders can make all the difference in preventing a deadly crash," Krist said. A campaign called Look Twice Save a Life has long stressed this important principle.
The national focus on motorcycle safety comes at an opportune time, as spring and summer are the seasons when motorcycle riders take to the roads in larger numbers. "There are going to be more people riding motorcycles throughout Texas this summer," Krist reminded drivers. "Now is the time to focus on safety and do your part to help prevent motorcycle accidents this season."
It is important for drivers of cars and trucks to make a commitment to motorcycle safety that lasts beyond the month of May, Krist said.
"As a Houston motorcycle accident attorney, I work with clients who have been seriously injured or have lost their loved ones in motorcycle accidents that could have been prevented if drivers had just been more careful in sharing the roads," he said.
Negligent drivers need to be held accountable when they make dangerous choices, fail to yield to motorcycle riders, drive while distracted or engage in other behaviors that result in motorcycle accidents, according to Krist. The Law Office of Kevin Krist helps motorcycle riders hold careless drivers accountable through personal injury claims after accidents.
"If a driver doesn't share the road in a safe way and you get hurt, the negligent driver should pay for your losses," Krist said. "We are here to protect your rights and help you get full financial compensation after a motorcycle accident in southeast Texas."
About The Law Office of Kevin Krist
The Law Office of Kevin Krist is a Houston personal injury law firm dedicated to protecting Southeast Texas residents who have suffered catastrophic injuries in serious and tragic accidents. For more than 25 years, the firm has represented clients in personal injury and wrongful death claims involving auto and truck accidents, aviation accidents, business litigation, catastrophic injury, defective products, explosion or burn injuries, maritime injuries, medical malpractice, spinal injury, traumatic brain injury and workplace accidents. The firm serves accident and injury victims throughout Houston, Harris County, Pasadena, Katy, Baytown, League City and surrounding areas. The firm's office is located at 3401 Allen Parkway, Suite 102, Houston, TX 77019. To learn more about The Law Office of Kevin Krist, call (281) 677-3959 or use the firm's online contact form.