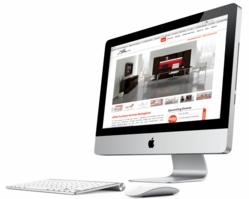 Adhere helped us create a very innovative and impressive website.
Houston, TX (PRWEB) March 15, 2012
J. Tyler Services specializes in office furnishings designed to provide more efficient workspaces. With an emphasis on improving profitability through a well-planned and cost-effective office environment, J. Tyler offers a range of quality products and services including design and installation services, ergonomic training and project management. Their team of certified designers are trained to help businesses make the most of their interior spaces.
Recently, the company has refocused on connecting with larger clients and architecture and design firms that spec office furniture into their projects. Reaching this expanded market required a rebranding in the form of a new website. For assistance with this project, the team at J. Tyler asked Houston web design company Adhere Creative to help develop their new online image.
Recognizing that the old website was static and of limited value to consumers, Adhere made major improvements for greater online visibility and better visitor interaction. The redesigned site has more calls to action that give visitors a meaningful way to engage. A new blog page will offer insight and information about topics of interest to anyone designing and planning out office space. New page layouts and improved graphic elements make the new site design more visually appealing and easier to navigate.
Jennifer Longbotham, President of J. Tyler Services says "It was such a pleasant surprise to work with a company who immediately understood our vision and our needs. Adhere helped us create a very innovative and impressive website. Not only were our needs met, but they provided options and solutions beyond what we knew a website could do. Adhere has such a wonderful understanding of the technologies out there and how to use them bring the maximum benefit to their client's marketing potential."
Nathan Yerian, Director of Strategy for Adhere Creative, believes that the new web design will give J. Tyler the ability to connect with customers and convert more leads into sales. He states "We love working with passionate companies, and J.Tyler is definitely one of them. Their energy, expertise, and professionalism made this project an awesome experience for our team. Best of all, we know that we have provided J.Tyler with a marketing tool that can help them reach new heights."
Partnering with Adhere also allows the team at J.Tyler Services to take advantage of analytical data that will measure the success of their new site. Mrs. Longbotham states, "Our new website includes features which will help drive business to our company. The great part is that we have the ability to track the process and measure our ROI. We are all very excited to see our site up and running and the results of the collaborative efforts of our teams."
Adhere Creative, a Houston web design, branding, and inbound marketing agency, specializes in results-driven marketing initiatives for the Houston business community.