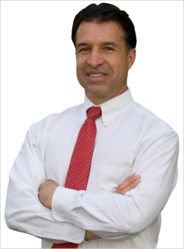 "Houston is home to me and my family. I'm ready to get to work to make Houston safe, prosperous, and on budget. Thank you for considering me as Mayor of this great city."
Houston, Texas (PRWEB) May 09, 2011
Houston should never have to consider laying off police officers, fire fighters and other city employees in order to balance the budget. Nor should the burden be placed on the taxpayers, homeowners and businesses with tax increases, fees, or costly regulations, not to mention burdening our churches and schools with unrestricted taxation.
Fernando Herrera's plan to get us back on track financially would not involve such tactics as furloughs, layoffs and cuts in services that compromise our public safety. His 30 years of experience in the field of emergency services has equipped him for public safety preparedness, prevention and consequence management.
Under the leadership of Herrera, the city's administration will be impartial, creative and responsive. They will listen to suggestions made by those who know first-hand what the problems are and what needs to be done, whether they be city employees or residents. They will listen to what private industry, both large and small, has to say and make certain that Houston's government is a strong advocate for local business.
Mr. Herrera is asking for your vote, so that he can demonstrate government efficiency when it is operated as a business not like a political piñata. He tells us, "Houston is home to me and my family. I'm ready to get to work to make Houston safe, prosperous, and on budget. Thank you for considering me as Mayor of this great city."
About Fernando Herrera
As a native Houstonian, Fernando Herrera advanced through the ranks of the Houston Fire Department to become the organization's first Hispanic Emergency Operations Deputy Chief of Houston. He attended HISD public schools and graduated at the top of his class from the Houston Fire Academy in 1981. Promoted through the ranks of fire fighter, engineer/operator, captain, senior captain, district chief to deputy chief, Herrera has served the Houston community for nearly 30 years.
A press conference will be held at the steps of City Hall at 11:30AM on Thursday, May 12. Mr. Herrera will be available to answer questions. To learn more about candidate Herrera, please visit votefernandoherrera.com.
###