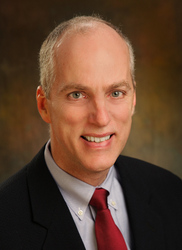 Texas and the Gulf Coast are important to us, as is the energy sector. We have been very active in Houston within its energy and other technology sectors. Houston's wide range of vertical sector software companies has provided unique opportunities for buyers to enter verticals
Seattle, WA (Vocus) June 17, 2010
Jeff Brown, Vice President of global software M&A specialist firm Corum Group Ltd. will be speaking in Houston on June 24 at a meeting of software and technology entrepreneurs and investors. A veteran software industry and software M&A advisor, Brown will bring both his own and the firm's insights to this event at the Hilton Post Oak Hotel. Mr. Brown manages Corum's Gulf Coast area practice and also leads the firm's concentration in energy technology. Technology executives interested in attending this event can learn more at Corum's website, can contact Corum or register here for this Software M&A event: (http://www.corumgroup.com/EventDetails.aspx?id=177).
"Texas and the Gulf Coast are important to us, as is the energy sector. We have been very active in Houston within its energy and other technology sectors. Houston's wide range of vertical sector software companies has provided unique opportunities for buyers to enter verticals," said Mr. Brown, who also mentioned Houston's world-leading healthcare ecosystem as a source of M&A opportunities for buyers. "In fact, during 2009 alone, Corum led the sale of four software companies whose North American headquarters were in Texas. Each of these innovative, growing software companies was able to command strong attention and first rate deals in a difficult economy, including our Houston client Petrospec Technologies, Inc., whose special expertise in real-time pore pressure and rock property analysis software drove its successful acquisition last summer. We will continue to focus on innovative companies, using educational events like this one in Houston to help prepare technology entrepreneurs for M&A."
Corum's international perspective has become a critical asset to the company's clients in Houston and the rest of Texas, as deal composition has increasingly moved across international borders. In fact, Corum's analysis shows that approximately 60% of all technology M&A transactions are cross-border, a metric that matches closely with Corum's own M&A transactions.
In his briefing, Mr. Brown will cover many of the reasons behind this trend and strategies for harnessing it. Currency differentials, dissimilar paces of technology adoption in different markets, fluctuations in the IPO and capital markets, and labor cost arbitrage have all combined to drive buyers across borders for acquisitions.
Ward Carter, Chairman of the Corum Group commented, "It is always gratifying to conduct conferences and spread the message of Corum's best practices in Software and IT Services M&A, developed over 25 years and with more than 225 successfully completed transactions. During this Houston event, attendees will particularly benefit from Jeff's personal experience as a former software company CEO himself and M&A advisor." There is no charge to qualified executives, entrepreneurs and investors who pre-register for the Corum event at http://www.corumgroup.com/EventDetails.aspx?id=177 .
About Corum Group
Corum Group Ltd. is the global leader in merger and acquisition services for software and information technology companies worldwide. With offices worldwide, "Experience makes the difference" after the completion of hundreds of software M&A transactions spanning six continents, enabling the firm to deliver a proven business process for its clients. Corum also educates the industry with its conferences and sponsors the industry's monthly Tech M&A Webcast. Corum's principals are highly experienced former tech CEOs, supported by the industry's leading researchers, writers and valuation experts on software and IT M&A. The company has spent more than US $20 million to build the world's largest and most comprehensive buyer database. This knowledge base, Corum's experience and its dealmakers' uniquely pertinent expertise, consistently ensure unequaled success in Corum's client engagements.
# # #