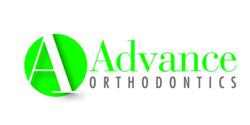 Houston, Texas (PRWEB) August 17, 2012
Advance Orthodontics, a premier Houston orthodontics provider, has recently initiated a new rewards program for patients that enables them to accumulate points that may later be redeemed for rewards.
PROGRAM DETAILS
Get rewarded for your orthodontic treatment! Patients at Advance Orthodontics may now obtain a rewards card through which they earn points at each visit for things such as good oral hygiene, showing up on time for appointments, wearing rubber bands well, etc. New patients are automatically awarded points to get them started at their initial consultation visit. These points may then be used online at the Rewards Hub website to purchase gift cards from a variety of retailers, including Best Buy, Target, spas, restaurants and more. Points may also be redeemed at the Advance Orthodontics office for replacement retainers.
ABOUT ADVANCE ORTHODONTICS & JOHN KAROTKIN, DDS, MS
At Advance Orthodontics, Dr. John Karotkin utilizes the latest technology to custom tailor treatment for each individual to achieve optimal results. The practice offers a variety of specialized products and services, such as Invisalign, Acceledent, clear braces, traditional braces, and more.
A native Houstonian from the Memorial area, Dr. Karotkin received his DDS degree from UT Dental Branch in San Antonio and his Master's degree from the Department of Orthodontics at Temple University in Philadelphia.
Advance Orthodontics
1500 CityWest Blvd., Suite 110
Houston, TX 77042