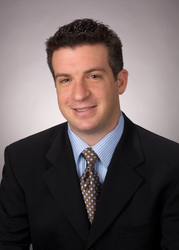 will not lag too far behind
Houston, TX (PRWEB) February 6, 2008
Despite the turmoil in much of the national housing market, one real estate veteran believes sales of existing homes in Houston's Inner Loop areas "will not lag too far behind" the "respectable" 2007 sales figures, "particularly luxury homes."
"Few if any U.S. markets will be able to match the record home sales of 2006," contends Steven Kleiman, Founder and CEO of Oakington Realty, Inc. of Houston. "But after one month, it's obvious 2008 will present both new challenges for sellers and buyers. Brokers and their clients need to recognize the emerging trends brought on by recent developments and adjust accordingly."
Oakington Realty, founded in 2004, handled more than $40 million worth of high-end property transactions in 2007, up from $30 million in 2006. The homes, ranging from $200,000 to more than $1 million, were in Houston's most prestigious Inner Loop (IH 610) neighborhoods -- Afton Oaks, Bellaire, Braes Heights, Memorial Park, Montrose, Museum District, River Oaks, Southgate, Southampton, Tanglewood, West University, et al
"While 2007 was largely a robust market for high end homes, the mortgage meltdown, the uncertain economy and recently falling interest rates are radically re-shaping buyers' expectations and our own selling tactics," observed Kleiman, a member of the National, Texas and Houston Association(s) of Realtors®.
According to David Jarvis, Houston Director of MetroStudy, a real estate research firm that analyzes all aspects of the real estate business coast to coast, Houston homeowners can expect to see homes prices increase 5% over the next two years. (Find more real estate market data at http://www.houstonfacts.org/ .)
"That should be neither daunting nor disappointing," Kleiman believes. "Considering that most home prices in this country are expected to turn downward, that is a big number. Look at job growth. Houston has added more than 75,000 jobs in the past 12 months. bringing in more than 100,000 new residents to Houston.
"These jobs are in such fields as energy and medical, which are high-paying jobs," noted the Houston native. "Those professionals typically seek more upscale residences and locations close-in to their offices - Downtown, along the Loop and in the burgeoning Texas Medical Center."
Oakington Realty, a boutique or niche real estate firm, takes a proactive approach to real estate, pairing both traditional and innovative marketing strategies with electronic communications technologies. Its six full and part-time sales associates work with buyers, sellers, investors and developers. Company hallmarks include high quality marketing campaigns plus realistic fee structures to the long-underserved, high-end real estate community.
Buyer, Seller Trends Emerge
"Home buyers are more quickly narrowing their choice of neighborhoods, home styles, amenities and brokers by first shopping online (Internet)," said Kleiman who is E-Pro Certified. "That doesn't mean they are less demanding, however. In addition to seeking a first class service and a 'work- with-me, work-for-me' attitude, many typically expect the broker to find desirable residences before they come to market."
The Houston native, who grew up in the Fondren Southwest area and resides in the Braes Heights neighborhood (between Bellaire and West University), also specializes in finding urban-in-fill properties - vacant land and potential housing tear-downs -- sought by buyers, developers and homebuilders.
"These consumers desire to be bona fide city dwellers, but with a 'neighborhood feel. That is one reason why we are seeing homes built as late as 1960 becoming tear-downs and infill residential re-development exhibiting some resurgence," he explained.
"Location and price are ultimately important, but like never before, families with children are clearly focused on safety and education," he noted. "In which school the home is zoned is of utmost importance. Single professionals also are more inclined to live, work and play in close proximity to one another.
"There also is a definite trend for families looking for the 'suburbs in the city.' They want to be close to where they work, yet within close distances to amenities such as parks, country clubs, day care, restaurants, and first-class shopping centers," he said.
The local industry has recognized Kleiman for his sales accomplishments in each of the past four years. In the second quarter of 2007, he was one of Houston's Top-Producing Buyer's agent in MLS sales transactions based on the number of buyer-size deals and on dollar volume. The University of Texas at Austin graduate has 11-year sales: CellularOne in Houston and Galveston and sales and management positions with Food.com and Worldwide Express, both Dallas firms. He previously directed sales and marketing for Millennium Patio Homes of Houston.
"The Inner Loop area will not be devastated by the sub prime mortgage mess," he emphasized. "But the banking and real estate industries' hangovers from that seminal event will definitely slow growth in home valuations and total sales and stretch out the time it takes to get a home sold. This could last a while.
"In this first quarter at least, both the asking and selling prices in the Inner Loop should remain fairly stable. The cooling housing and financial markets also mean that there will be more bargain hunters and possibly less buy-remodel-resale deals ("flipping). The caution lights are flashing for such investments."
Calculations by PMI Mortgage Insurance Company rank the Houston housing market among the lowest risk markets compared to cities nationwide, he added. http://www.houstonfacts.org/lowest_risk_markets.html
"Those same scores show risk of home values falling in 2009 in all U.S. metropolitan statistical areas and divisions. So, Houston's long-term immunity remains to be seen," Kleiman stated. "Sellers, whether they live in a suburban residence or a premier Inner Loop home, are going to have to sharpen their pencils and sharpen their properties - from the curb and landscape to the attic and the garage."
For more information or interviews:
Steven Kleiman, CEO, Oakington Realty, Inc., Houston, 713-875-9040; http://www.oakingtonrealty.com
Preston F. Kirk, APR, Kirk Public Relations, Austin TX, 830-693-4447
###