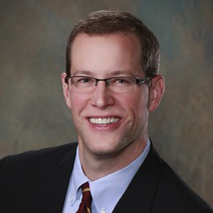 With the da Vinci® surgical robot . . . patients are home faster, have much less pain, and are back to work in a week or two.
The Woodlands, TX (PRWEB) November 29, 2012
Combining advanced surgical techniques with high-definition imaging procedures, Dr. Drew Dylewski, a urologist with Texas Regional Urology, is able to provide patients with a world-class treatment program for kidney cancers and newly diagnosed kidney masses.
Kidney cancer is one of the most common cancers in men and women, and it will affect almost 1 in 50 Americans. As Computed Tomography (CAT) scans are becoming more common, millions of patients are diagnosed with suspicious kidney masses that are found accidentally. Most of these masses are not dangerous, but a suspicious kidney lesion requires expert evaluation by a urologist, a surgeon specializing in the urinary tract.
In the past, treatment would often mean removal of the entire kidney through a large open incision. However several new advances in technology have revolutionized the approach to kidney masses.
Dr. Dylewski is one of only a few surgeons in the Houston area to regularly use robotic surgery to perform a laparoscopic removal of the diseased portion of the kidney. Using the da Vinci® surgical robotic system, he is able to remove kidney cancers through small laparoscopic incisions.
"Kidney surgery used to mean a 10-inch incision and almost a month of painful recovery. With the da Vinci® surgical robot, I'm able to achieve the same results through several tiny incisions. Patients are home faster, have much less pain, and are back to work in a week or two."
New studies have shown that many small kidney masses can be safely observed, particularly in older patients who are higher-risk for surgical procedures. High-resolution CAT scans are combined with kidney biopsies where necessary, and many of these patients can avoid surgery altogether.
"There are still patients for whom an open incision, or removal of the entire kidney, is the right choice," says Dr. Dylewski. "However, patients need to know that there are many other options, and when they are being evaluated for a kidney mass, it is extremely important that they visit with a specialist with advanced training who can offer them all of these options."
Texas Regional Urology is the leading group urology practice in northern metro Houston. The practice provides comprehensive, compassionate, and cutting-edge urologic care for both adult and pediatric patients with locations in Tomball, The Woodlands, and Kingwood. Texas Regional Urology offers a small-office, patient-centered approach to medical care, and same-day appointments, Monday through Friday, in three clinic locations. Physicians provide medical services in both English and Spanish.
To contact Texas Regional Urology for more information, or to schedule an appointment, visit http://www.texasregionalurology.com.
For more information about the da Vinci® Surgical system please visit http://davincisurgery.com
Tomball Office
919 Graham Dr, Ste A
Tomball, TX 77375
(281) 290-9800
The Woodlands Office
1011 Medical Plaza Dr, Ste 250
The Woodlands, TX 77380
(832) 442-2392
Kingwood Office
22999 Hwy 59 Ste 276
Kingwood, TX 77339
(281) 570-1391
###