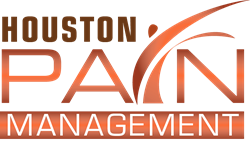 Radiofrequency ablation typically provides over a year of consistent neck or back pain relief, amazing!
Houston, Texas (PRWEB) January 21, 2014
Houston Pain Management is now offering a revolutionary neck and back pain treatment. Radiofrequency ablation is offered by the Board Certified Houston pain management doctors, and may provide consistent pain relief for over a year. Most insurance is accepted, call (832) 699-0676 for more information and scheduling.
Over a third of Americans suffer from chronic pain, with back pain remaining the second most common reason Americans see a doctor. When back and neck pain becomes chronic, it may lead to disability, inability to work, depression and a tough time playing with one's kids.
Radiofrequency ablation is an outpatient treatment offered by the Houston pain clinic that involves heating up the tiny nerve endings that supply sensation to painful joints of the back and neck. The treatment has been shown in published studies to provide 15 months of consistent pain relief, and be just as effective when the need for repeat occurs.
With most pain management treatments offering weeks to months of relief, RF procedures represent a significant step forward in pain treatment for back and neck pain. Along with the RF treatment, Houston Pain Management also offers considerable additional pain treatments such as epidural injections, medial branch blocks, facet injections and spinal cord stimulator implants.
Appointments are readily available and most insurance is accepted. Patients are seen from throughout the metropolitan Houston area. Call (832) 699-0676 for more more information and scheduling with pain management Houston trusts.