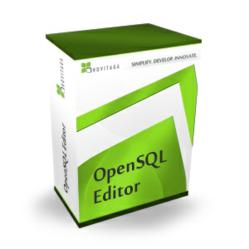 The added benefit of the IDE and SQL related development tools add huge productivity value - Bill Swartz, IT Director, Fox Head Inc.
Budapest, Hungary (PRWEB) July 23, 2012
Hovitaga Kft., a software development company based in Hungary, announced today that Fox Head Inc. has implemented Hovitaga OpenSQL Editor and Hovitaga Report Generator to boost its SAP IT processes. These two products help to reduce IT costs by reducing developer and consultant efforts through providing useful features related to SAP development, reporting, maintenance and testing.
"The added benefit of the IDE and SQL related development tools add huge productivity value." - stated Bill Swartz, Director of IT at Fox Head Inc. "As a new SAP customer with prior SQL experience the OpenSQL Editor gives Fox employees (without prior SAP experience) the ability to quickly execute a simple query and gain insight into the tables, foreign keys etc. " - continued Bill.
The main feature of these SAP tools is reducing developer effort related to analyzing, developing and troubleshooting database queries. The OpenSQL Editor – which is an ABAP add-on that can be installed in minutes – is capable of executing any OpenSQL query and displaying the result immediately to the user. Programmers and consultants can spare a lot of time using it, since the traditional way of executing an OpenSQL query involves the manual programming of a new report in SAP, which may take a lot of time.
Bill summed up the benefits of using these tools:
"Several problems are solved by the OpenSQL Editor and Report Generator products:

The ability to quickly generate an ALV report without having to hire an ABAP developer
The ability to do quick research around all of the table objects (Where Used List, indexes, foreign keys etc.)
Integrated tools using a button versus executing separate transactions"
Due to the fact that there is no other tool in the standard SAP environment that can emulate these features, these products are beneficial to any SAP customer, regardless of which SAP modules they use.
Custom code quality can be improved too using this tool, since all database queries can be tested thoroughly before moving the code to the production system. Identifying and correcting errors is quicker too, since database queries can be analyzed directly in the tool, without the need to execute complex business transactions.
"Training is probably the largest benefit of the OpenSQL Editor. Selecting a table, getting all the related information in a better format than SE11" - summed up Bill.
No onsite consulting was needed to install the products, the SAP basis team of Fox Head Inc. installed the product using a short deployment guide provided by Hovitaga. "Customer support has been great. Love the quick turn around and the remote access to assist the installation." - said Bill.
For more information, white papers and videos visit http://www.hovitaga.com A free trial can be requested at
http://www.hovitaga.com/try