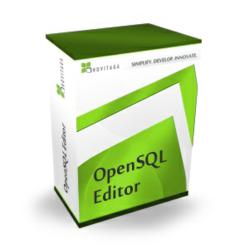 We believe that Hovitaga's products will benefit a lot of SAP customers - Ramindra Rajaram, CEO of Raniv Solutions
(PRWEB) July 18, 2012
Hovitaga Kft, a software development company that is specialized in the development of tools and add-ons for SAP systems, has concluded an agreement with Raniv Solutions - an IT services company based in Malaysia - to distribute Hovitaga products.
The aim of this new cooperation is the marketing of tools and add-ons for SAP, which reduce SAP IT costs. Hovitaga representatives commented that partnership with Raniv Solutions can extend their market reach to a new sales region.
"We at Raniv Solutions believe that this partnership is good as these tools are required in this region and is not currently available, we believe that Hovitaga's products will benefit a lot of SAP customers in this region and Raniv Solutions will be able to enlighten these customers about these add-ons" - said Ramindra Rajaram, CEO of Raniv Solutions.
The products of Hovitaga include Hovitaga Report Generator and Hovitaga OpenSQL Editor that are innovative software tools aimed at SAP developers and consultants and can effectively reduce SAP IT costs. These tools help SAP experts work with the database of SAP systems in a convenient manner, making typical recurring tasks much easier to accomplish. The Hovitaga Report Generator is capable of creating standard SAP reports based on SQL queries, eliminating the need to manually code hundreds of program code lines. These tools reduce the maintenance and development costs of SAP systems that is critical in the IT industry.
About Hovitaga Kft.
Hovitaga is a company specialized in SAP Add-on development offering developer tools for SAP consultants and ABAP developers as well as add-ons to enhance business processes involving SAP systems. The company was founded in 2009 and is located in Budapest, Hungary.
About Raniv Solutions
We are a team of IT professionals who combine years of working experience with the excitement for knowledge of the latest technology. Our area of expertise is in ERP, Mobile and Web Solutons. We have consulted on a wide range of projects and have provided consultancy, development, implementation and support services for a various major local and international clients. Our objective is to provide solutions that are not only innovative and cost-effective but also reliable, to keep your business competitive.