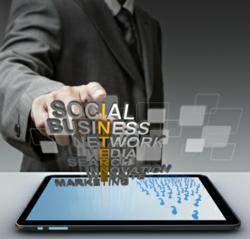 The new MBB published report provides a starting point for those trying to earn money in this marketplace.
Danbury, Connecticut (PRWEB) December 18, 2012
MarketersBlackBook.com has launched a new how to monetize mobile apps report online to help businesses, entrepreneurs and website owners that are developing mobile applications. This new report includes income generating strategies apart from the simple sale in the Apple and Android stores online and through mobile broadband connections. This report can be accessed here http://marketersblackbook.com/mobile/how-to-monetize-mobile-apps.
According to App Brain in a December article, there are now 584,955 Android apps currently available for sale or download in the Andoid store with closer to 700,000 available in all stores combined.
The Apple store provides applications for free and premium prices for the iPhone series. This market has grown substantially over the past 4 years and developers are now keeping up with the pace of the rise in the number of mobile users according to the MBB report.
The new growth in this technology has helped to reduce the size of computer software applications used on desktop PCs for decades into smaller programs that help complete daily tasks. One way that some companies are using to boost annual revenue is by monetizing applications. The new MBB published report provides a starting point for those trying to earn money in this marketplace.
Advertising companies are now paying publishers to display advertisements in applications. This additional revenue stream is available to those that know how to apply this strategy to income generation efforts. The growth in this form of marketing continues to rise annually as more advertisers are exploring alternative options to reach paying consumers.
The new Marketer's Black Book report is one way that this company is helping businesses to find additional revenue streams. The creation of a new YouTube channel is one way that is now available for those with limited time to learn marketing tips in less than 2 minutes online. This new channel can be accessed here at this link http://www.youtube.com/marketersblackbook.
About Marketer's Black Book
The Marketer's Black Book website was first launched online in 2010 and 2 years of growth has helped this company reach new business owners online. By offering marketing tips and business training, more people have had the opportunity to learn innovative ways to help raise annual revenues online. The Marketer's Black Book team frequently speaks at technology conferences and business training seminars to instruct entrepreneurs and businesses how to incorporate additional revenue streams into existing business models using proven strategies.