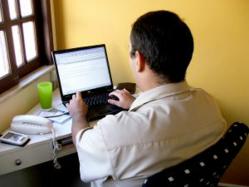 Some entrepreneurs have taken advantage of the e-commerce boom of buyers and are earning six figure salaries online.
Pittsburgh, Pennsylvania (PRWEB) October 18, 2012
The costs of starting a business have drastically been reduced thanks in part to the Internet. Some entrepreneurs have taken advantage of the e-commerce boom of buyers and are earning six figure salaries online. A new guide is now available that is introduced by the Marketer's Black Book team to their website visitors. This how to start an online business guide is an informative system that can help anyone regardless of experience level start earning money quickly online. A person that is interested in becoming an online entrepreneur can click here to access the guide.
E-commerce sales online have grown steadily since the year 1998. The Internet has opened up global competition for many small business owners and entrepreneurs. Some companies that found success selling products and services offline are using the Internet to grow monthly and annual revenues. Those that have not started an online business could benefit from accessing the new guide that is now available. This guide has been reviewed by the Marketer's Black Book team and includes updated business information.
The Internet has provided multiple ways for someone to earn money online. The early days of profiting from banner or advertisement clicks has ceased as new ways to earn money have been developed. Affiliate marketing is one area of Internet business that is discussed in the free business guide. Thousands of affiliate programs can be accessed to help someone earn a potential part-time or full-time income entirely online. Some of the largest retailers on the Internet have now opened affiliate offers.
Some business guides that teach online business creation cost hundreds or thousands of dollars. Those that do not have a large budget to spend to start a business can be disadvantaged by not having the ability to access the information. While the free guide that is now available teaches one aspect of online business creation, the Marketer's Black Book website can be used as a companion to this information. Helpful tips and proven strategies are available to help expand the success generate from starting a business online.
Apart from providing access to the new business guide, the Marketer's Black Book team is holding the first live Internet marketing event in Jacksonville, FL on November 9th through 11th. This intensive event is designed to teach current and new business owners the blueprint these experts have used to start and maintain a successful business online.
About Marketer's Black Book
Expert level marketing and business startup information is available daily from the Marketer's Black Book website. Business experts started this online resource to help business owners and entrepreneurs locate ways to be more successful online. The search engine marketing strategies and website monetization information that is provided is available free of charge. Frequent seminars are arranged and taught by the Marketer's Black Book experts offline and online that provide access to advanced strategies and information. This resourceful website was started in 2010 and has grown to receive thousands of website visitors on a weekly basis.