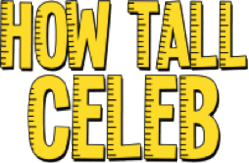 (PRWEB) February 27, 2013
For anyone who has ever been watching a red carpet event or seen a picture in a gossip magazine and wondered just how tall their favorite celebrity really is, there is now a tool to easily locate that information. The website, "How Tall Celeb", has taken a huge number of the celebrities that are most searched in terms of their height, and created one unique website. From movie stars and singers, to athletes, the distinctive and interesting new site is a fun resource for anyone who has ever speculated whether a celebrity is really as tall, or short as they appear to be on television, in movies or in pictures.
The site has taken into consideration some of the most searched-for celebrities in the entertainment industry, and answers burning questions such as "How Tall is Justin Bieber" and "How tall is Taylor Swift."
The fun and innovative website has listings for over 1,000 celebrities currently, and is working on adding listings for another 5,000 of the top celebrities from all over the world.
"We evaluate Google search trends happening every day, and there is a lot of interest in the height of celebrities. In fact, our culture is fascinated with celebrities in general," said the sites owner. "Our site is fun and creative, and gives visitors a little insight into the real lives of their favorite celebrities. We're excited with the popularity of the site thus far, and we are looking forward to continuing to add celebrities and expanding our site."
In addition to providing a database of heights for a vast selection of the biggest celebrities from all over the world, the site also offers visitors the opportunity to experience other fun features, such as a Tall-O-Meter, which gives graphical representations of any given celebrity's height, a conversion tool converts the height of a celebrity from feet to metric units and even a comment feature, which allows site visitors to share first-hand experiences of meeting celebrities, or thoughts on the height of a particular celebrity. When using the free search feature on the site, visitors can also access biographies and information for their favorite celebrities. How Tall is your favorite Celeb?