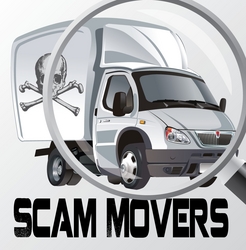 Winter, however, is a particularly treacherous time to move - when it comes to rogue movers.
Seattle, Washington (PRWEB) February 15, 2011
Over 8,600 complaints were registered against movers at the Better Business Bureau in 2009. And with complaint levels never going below 8,300 the previous three years, the results for 2010 and 2011 are expected to stay at the same high levels.
May is the kick-off month for when most people move (i.e. the summer months). And for most people, they ignore the dangers of picking the wrong mover in winter. Winter, however, is a particularly treacherous time to move. Business slows down and for the scam mover, they are motivated to offer enticing bids and attractive offers. But so is the honest mover. So to look at price alone, you would be hard pressed to tell the difference between a scam and a legitimate offer. And only when the final bill comes does the scam mover reveal himself.
That is why Apex Moving & Storage, a Seattle area moving company, has created a free, downloadable checklist of how to spot a scam mover and pick the right mover. Many times the wrong choice can be avoided by some simple homework. "We just want people to be informed," says Dean Savage, president of Apex Moving & Storage. "We know that we won't always get the customer's business. We just want to be sure they end up with an honest, reliable mover."
With that as motivation, Apex set to work on simple but effective tools a consumer could use to ferret out the bad guys and cement a list of good guys. The criteria was: anyone in the nation must be able to use these tools and they must be able to give a clear picture of a movers past history.
The Checklist includes information on:

What to look for at the Better Business Bureau
How to find out what people are saying about a particular mover
How to find out what a movers reputation is in the community
What to look for during and after you receive an estimate
Included in the checklist is a place to rate and score up to six movers, keep notes, and help you make a final decision. "We are hoping that once a person has all the information in front of them, the decision will become clear," Savage said. "People, when armed with information, will be able to put the scam movers out of business, once and for all."
In May of 2010 the U.S. Census Bureau released the statistic that 37.1 million Americas changed residences in 2009. This indicates a highly mobile population. It also indicates a ripe field for rogue movers. The only way to combat those that would prey on your pocket book is to stop them before you get to your door. Doing due diligence and screening a mover before they give you an estimate is the best way to make sure this is a tough year for the dishonest mover.
# # #