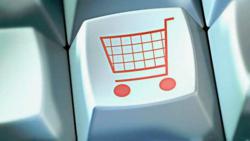 San Francisco, CA (PRWEB) May 14, 2013
Buying a mattress often proves difficult in its own right, but selecting a bed online proves downright intimidating to many consumers. TheBest-Mattress.org aims to alleviate concerns and stress with their latest article and guide, "How to Buy a Memory Foam Mattress Online."
The article identifies benefits of buying online like convenience, greater selection, low-pressure, and potential savings, expressing that consumers can gain by skipping the showrooms if they know what to look for. Ten points are discussed, ranging from explanations of key features to tips for researching and saving.
The blog first suggests that readers familiarize themselves with memory foam as a product, and take their time when selecting a bed. Understanding common terms, the sensation of memory foam, and how types differ are all mentioned. The Best Mattress briefly describes memory foam categories like traditional, gel, and plant-based memory foam exemplified by brands like Temurpedic, iComfort, and Amerisleep, and refers readers to a Mattress Journal article comparing the three memory foam mattress technologies.
The smart searching strategies offered may prove useful to search-engine beginners, as the blog offers a few tips on how to get the most from internet searches and also presents a helpful idea on tracking researched brands on a spreadsheet for easy comparison later.
Factors mentioned specific to memory foam mattresses include density, firmness, and the mattress layers. The Best Mattress offers a brief but helpful introduction to each aspect with general recommendations. In addition to the mattress materials, the guide reminds readers to examine return policies and warranties, with explanations of common features.
The last three tips center on the final stages of the buying process, reminding shoppers to check reviews, providing tips on scouting out the best deals, and also offering post-purchase suggestions. It is recommended to allow for time to air the mattress out after receiving (depending on type bed purchased), to use breathable sheets, and to use a mattress cover in case an exchange or return may be desired.
Ultimately, the guide expresses that buying a mattress online does not need to be intimidating, but can offer shoppers a much larger range of options that often exceed the value of local offerings. The introduction to memory foam mattresses and helpful online shopping tips offer an excellent resource for prospective shoppers, and the website also features other comparisons and guides for research.
TheBest-Mattress.org is a mattress education blog that offers insightful guides and product comparisons for consumers. The website reports on a range of topics from mattress brands to shopping tips, offering an unbiased and well-informed at look at the facts.