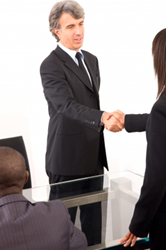 Whether someone buys a home through our company or another company, valuation methods and cap rates are only two of ways to judge the potential income of a rental house
San Jose, CA (PRWEB) February 04, 2015
There are some pros and cons of buying a home to use as a secondary investment in the U.S., according to the JWB Group online. One new solution for investors to learn how to buy rental homes for under market prices is now promoted at http://www.jwbrealestatecapital.com/guide-to-buying-affordable-rental-property.
The JWB company has created its own investing network that now includes hundreds of homes being used to generate positive income for clients in 13 countries. Because the company has developed strategies to save money on every purchase, some of this helpful information is now supplied to investors who review the offered guide online.
"Whether someone buys a home through our company or another company, valuation methods and cap rates are only two of ways to judge the potential income of a rental house," said one JWB Group source.
What is not provided in the simple guide posted for investors to explore has been placed into a separate textual guide this year. An update this month to the digital download now available has helped to include more information about the North Florida market for adults who consider investments in this area of the country.
"Through videos and posts on our website, we're now taking more steps to arm the average investor with good information that can be used to reduce mistakes when investing," said the source.
The JWB company is now planning a regular frequency of content publication that can be found this year through its news section at http://www.jwbrealestatecapital.com/blog. FAQs about the housing industry and general investment content will now be posted on a regular schedule on the web.
About JWBRealEstateCapital.com
The JWBRealEstateCapital.com company supports growth of investor income each month of the year by diversifying its approach in the housing market. The company now relies on several investment programs in order to meet client goals for ROI. The JWBRealEstateCapital.com company has completed increases to its internal staff for 2015 as one effort to supply expanded customer support for investing clients.