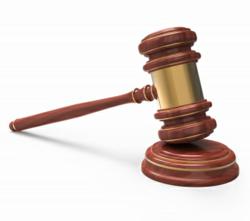 County auctions take place in all of the 3,147 registered counties in the United States weekly, bi-weekly and monthly.
Hartford, Connecticut (PRWEB) December 13, 2012
Some investors are earning returns of 12, 18, 36 and 50 percent using a loophole in the tax code. This loophole concerns how to buy tax lien certificates and is now taught by certificate expert, Ted Thomas, online at http://www.tedthomas.com.
The detailed way of teaching investors how to buy certificates at county auctions has been pioneered by Ted for over 20 years. The course materials and training now available are written for those that are beginners or advanced investors.
County auctions take place in all of the 3,147 registered counties in the United States weekly, bi-weekly and monthly. The amount of local taxation business that is conducted generally dictates the frequency of these auctions.
According to the training course, a tax lien is what can be imposed by local taxation authorities if a homeowner or land owner does not pay the assessed property tax by its due date. What is sold at the public auctions is a guaranteed certificate to investors.
"Tax lien certificates are backed by the tax code," said Ted Thomas inside of his new training system. All counties, states and most federal taxation is ruled by tax codes that have been in place to protect investors that invest in government funded activities. The returns that are possible are paid to investors as an incentive.
Apart from tax certificate investing, tax deed sales are a secondary option that an investor can use to acquire a property for a discount. These certificates are more complex and can typically provide a longer redemption period. For investors that are able to wait out this longer period, a claim could be made on a property to acquire it for the purchase price of the tax deed.
The taxation course information now provided at TedThomas.com is among the first of its kind online. Although this information is accessible by the Internet, a series of books and DVDs are also available as offline training methods that now teach the same information to beginning or advanced investors.
About Ted Thomas
Online and offline teaching has helped thousands of people learn directly from Ted Thomas to kick start real estate investing careers. For over 20 years, Ted has been one of the leading authorities for tax lien and tax deed investing in the United States. By traveling the country and taking time to learn the legislation, Ted Thomas has been able to collect knowledge that average people do not have when it comes to mortgage-free real estate investments. Ted's online, seminar and private coaching offered is accurate and updated as new information is discovered and taught to students worldwide.