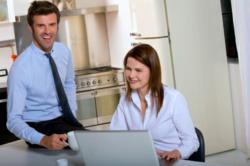 The range of ROI reported inside of Ted's training is between 12 and 36 percent per year for the average certificate holder.
Detroit, Michigan (PRWEB) December 09, 2012
A new investors training course has been released online by lead tax authority, Ted Thomas. This brand new online and offline accessible course teaches how to buy tax liens as a new investor. This step-by-step course walks through the same process that Ted has used to purchase and hold certificates in almost every U.S. state. Access to this information is now offered at http://www.tedthomas.com and training can be started instantly.
One of the reasons that savvy investors choose to invest in these government-backed securities is the high return on investment that is guaranteed. Unlike stock market investing, the purchase of a certificate from a local, state or federal agency is a guaranteed investment.
The range of ROI reported inside of Ted's training is between 12 and 36 percent per year for the average certificate holder that purchases from an authorized county, state or federal auction.
While there are public lists of auctions that someone can find online, this information does not provide the training required to make a successful purchase. Ted Thomas has taught thousands of people offline through seminars and top real estate conferences in the U.S. A specific set of instructions is offered in the new training available to help educate beginners and provide accurate information.
Learning to buy a tax lien represents a portion of the course information that Ted presents online and offline. Investors that know how can purchase real estate for discounts that could make the price pennies on the dollar. The concept of tax deed investing is one that is now covered and includes updated information.
While some states do not issue tax certificates, a tax deed sale can be made in almost all U.S. states to give someone the chance to own real estate without a big financial investment.
A new video that explains these investment strategies to help beginners to progress into making a decision to enroll in the courses is now presented from Ted's personal website. This new webinar was created strictly for men and women that have questions about the process before exploring the new course materials. This video can now be accessed on the website homepage.
About Ted Thomas
More than 20 years of investing knowledge have been given to thousands of Ted Thomas students through seminars and other live events. Ted is one of the leading authorities for tax lien, deed and certificate information online and offline. As one of the largest information product publishers, Ted Thomas has authored over 30 books pertaining to tax liens and the various investment strategies that he has personally used to grow wealth and teach others. Ted's official website launched online in 2004 and nearly a decade of online training has been offered.