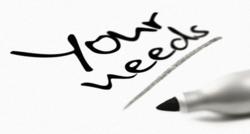 San Francisco, CA (PRWEB) June 04, 2013
The quest for the best mattress is one many a shopper has attempted, often seeking out recommendations and advice in the process. However, often articles that seek to offer advice focus on generalized approaches or singular issues. The Mattress Geek recognized the difficulty of offering universal mattress advice in their latest guide, "How to Choose the Best Mattress for Your Needs."
The article takes a different approach to the search for mattress comfort by considering the topic from a variety of angles. Thirteen of the most popular "what's the best mattress for..." questions are answered individually, with suggestions for ideal mattress firmnesses and types.
Comfort is the topic of the first group of questions, which consider the best bed options for preventing pressure points, back pain, and heat. While memory foam is the primary recommendation for those concerned about pressure points, those concerned about heat may prefer latex, water or spring beds. For back pain, a bed in the firm to medium-firm range is recommended.
The next few questions consider health concerns like acid reflux, fibromyalgia, allergies, and bedbugs. Adjustable beds are suggested to alleviate acid symptoms, and memory foam is recommended as the ideal combination of softness and support for those with fibromyalgia, especially plant-based memory foam which can allow for cooler sleep. For both allergies and bedbug prevention, The Mattress Geek offers useful tips and recommends foam mattresses with encasement covers.
The remaining questions focus on issues of personal preference, like opposite couples, sleep preference, and extra soft or firm options. One hot topic the guide considers is that of the best mattress for people who prefer green and natural products. For this group of shoppers, The Mattress Geek suggests 100% natural latex mattresses with organic covers, like those from Astrabeds.com.
The Mattress Geek concludes with additional tips for readers including the importance of researching a variety of options, expanding searches beyond local showrooms, and getting a bed with a good return policy. They also provide links to previously posted buying guides for latex and memory foam mattresses.
The-Mattress-Geek.com researches mattresses and bedding products to provide consumers with reliable information. With a focus on facts and accuracy, the website provides detailed buying guides, answers frequently asked questions, and delves into topics of importance to shoppers.