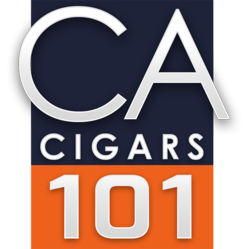 Your cigars will not only cut better, [but] you may also save yourself from having to purchase a new cutter.
Easton, PA (PRWEB) May 26, 2013
The all-new Cigar Advisor is an online cigar magazine that brings a fresh, irreverent, and down-to-earth perspective on all things cigars to thousands of smokers. In addition to educational cigar content and behind-the-scenes cigar industry articles from some of the business's top names, Cigar Advisor delivers an array of content about a variety of topics of interest to people who enjoy the cigar lifestyle. The magazine also features cigar reviews and ratings submitted by real smokers. Cigar Advisor has just published an Executive Editor Gary Korb's guide on how to clean a cigar cutter for better performance when cutting cigars.
In his guide, Gary notes a challenge common among cigar enthusiasts – the cigar cutter not clipping as neatly as it used to. Rather than throw out the cutter, he argues, it may only need a good cleaning. Some of the signs of an underperforming cutter include: the cigar's caps are beginning to shred instead of slicing-off cleanly, the cutter doesn't open and close as smoothly as it used to, and the cutter is starting to build up some brownish gunk (or tar) on the blades.
"Even those cheap, plastic, freebie cigar cutters included with some cigar orders will work better after a good cleaning," Gary says. He then provides a list of necessary items to use in the cleaning process, and about five minutes to do the job. Regardless of what type of cigar cutter(s) a cigar smoker uses - be it a double blade, punch or scissors – his process, Gary remarks, works on all of them.
Korb notes that cleaning your cigar cutter actually has two benefits: "your cigars will not only cut better, [but] you may also save yourself from having to purchase a new cutter." Instead, Gary suggests, "use that money to pick up a few good cigars."
About Cigar Advisor Magazine
Cigar Advisor magazine is a digital publication created for real cigar enthusiasts who love tobacco and live the lifestyle. Cigar smokers are passionate about almost everything they do - whether it's the drinks they savor, the food they devour, the cars and motorcycles they dream of, the sports they're fanatical about or the women they love, Cigar Advisor shares those passions with a razor-sharp edge, soaking up each day and experience as if it were our last. Find that passion and more on display at CigarAdvisor.com.