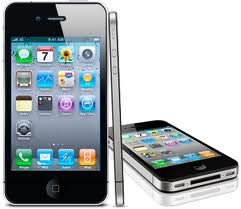 I created this system so others could learn from my errors, mistakes and failures.
Los Angeles, California (PRWEB) July 27, 2012
How to create iPhone and iPad apps is one of the most popular searches according to Google search metrics in 2012. The consistent growth of smartphone users around the world is also increasing the demand for mobile application developers. For the average person or small business owner, the traditional cost to hire an application developer to program mobile applications required a large financial investment. The company, iPhone Dev Secrets, is exposing the secrets of building iPhone and iPad apps in a new report written exclusively for those with no application programming experience. The information contained in the report is designed to make it effortless for anyone to release an application paid or public domain in 30-days or less.
There are now over 300 million mobile phone users in the U.S. and a large portion of them use the iPhone or iPad created by Apple. As pioneers of the mobile application market, Apple technology developers are in constant demand by corporations to develop useful applications to increase company awareness and profits. The cost of attending a 4-year university to learn mobile application programming or to hire a freelancer with business experience is causing more people to search for alternative options for app creation. "I created this course so others could learn from my errors, mistakes and failures," said Mike Belkin, co-creator and marketer of iPhone Dev Secrets.
Some companies and entrepreneurs create mobile apps to open a line of communication with customers. Other business owners understand the profit potential that an iPhone or iPad app can have on a monthly or annual basis. Apple's iTunes App Store is now the leading supplier of mobile apps in the world with over four billion apps sold to consumers in 2011. The price range of $.99 for some apps to as much as $100 is helping app creators to cash in on the sale of customized applications to a global audience. Companies that have an app created can bypass the traditional sales and marketing channels that a product must go through offline by selling direct from the iTunes App Store.
Sales of the widely popular Angry Birds app that was released in the fall of 2009 has now surpassed 10 million dollars in revenue for Electronic Arts. The original application creator, Chillingo, was purchased by Electronic Arts in 2010 and the Angry Birds app was globally distributed. As the sale and distribution of apps continue, learning to create custom applications with little to no investment could be a prosperous venture for a business owner or person that wants to learn the app making industry from the ground up. More information about the no experience iPhone and iPad app maker report can be obtained from the company website.
About iPhone Development Secrets
Mike Belkin had no programming experience or other experience with mobile phone technology when he set out in 2011 to join the ranks of top appliation developers. After nearly a year of failure, the creation of iPhone Dev Secrets was born out of pure necessity. This complete web training series reveals to the public for the first time what Mike learned from top app developers that are currently earning millions of dollars annually. This information and no experience required report is designed to help anyone enter the mobile application development market to create a winning app for sale in app stores worldwide.