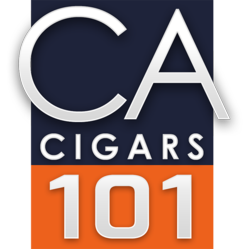 The key to a good cut is to remove the cap without cutting too much of the cigar.
Easton, PA (PRWEB) June 28, 2013
The all-new Cigar Advisor is an online cigar magazine that brings a fresh, irreverent, and down-to-earth perspective on all things cigars to thousands of smokers. In addition to educational cigar content and behind-the-scenes cigar industry articles from some of the business's top names, Cigar Advisor delivers an array of content about a variety of topics of interest to people who enjoy the cigar lifestyle. The magazine also features cigar reviews and ratings submitted by real smokers. Cigar Advisor has just published an update to their how-to series, called "Cigars 101" – on how to cut a cigar.
Cutting a cigar can be accomplished in several different ways. But Gary Korb, Cigar Advisor Executive Editor, says that whichever way you prefer, the key to a good cut is to remove the cap without cutting too much of the cigar.
Gary writes, "Whichever method or tool (double blade, punch, V-cutter, etc.) you prefer, you want to keep the cut above the 'shoulders' of the cigar. The only exception is the punch since it drills into the head of the cigar to open the cap." The shoulders, he notes, are where the cap and wrapper meet. A clue to where this spot is is the tiny strips of tobacco that have been glued just below the cap. "Anything deeper may result in the wrapper unraveling on you."
The ideal depth for cutting most round-headed cigars (also called parejos) is about 1/16th of an inch, just about the height of most caps.
Gary also discusses Figurados, or cigars with tapered or pointed heads. "These require a different approach since these cigars don't have caps," Gary says. "The key here is to get as small a cut as possible while still being able to draw easily through the narrow end of the cigar." He notes that V-cutters make an excellent tool for this, since the cut is controlled by the shape and depth of the blade.
About Cigar Advisor Magazine
Cigar Advisor magazine is a digital publication created for real cigar enthusiasts who love tobacco and live the lifestyle. Cigar smokers are passionate about almost everything they do - whether it's the drinks they savor, the food they devour, the cars and motorcycles they dream of, the sports they're fanatical about or the women they love, Cigar Advisor shares those passions with a razor-sharp edge, soaking up each day and experience as if it were our last. Find that passion and more on display at CigarAdvisor.com.