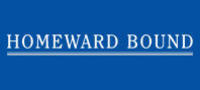 The power of one person giving one diaper or one dollar is tremendous
Phoenix, AZ (Vocus) November 24, 2010
With the holiday season quickly approaching, many citizens are wondering how to donate to those in need.
From now until January 30, 2011, Homeward Bound, Arizona's largest transitional housing provider serving homeless, and domestic violence families throughout Maricopa County, is holding their 12th Annual Baby Diaper Drive in order to collect diapers and baby wipes for families in need.
"The power of one person giving one diaper or one dollar is tremendous," said Eileen Rogers, founder of the drive and president of Allegra Marketing & Print. "The diaper is a tangible connection to the families we are trying to help. It starts with one person and the desire to lend a hand."
In this new economy the need to reach the goal is more critical than ever. Homeward Bound has set a goal of collecting 100,000 diapers and $75,000 in emergency baby funds to help keep babies and toddlers happy, healthy and smiling in 2011. Aside from collecting diapers and baby wipes Homeward Bound also uses the monetary donations to supply families with emergency items such as strollers, hearing aids, glasses and other items that focus on a specific families' needs.
Here is information on how to donate the diaper drive:
Individuals can drop off baby items and cash donations November 15, 2010 – January 30, 2011 to any one of the six Baby Diaper Drive partners listed below:

Allegra Marketing & Print, 3639 N. Marshall Way, Scottsdale (M-F, 8:00-5:00)
BestBill, 22639 N. 17th Ave., Phoenix (M-F, 8:30-4:30)
Dollarhide Financial Group, LLC, 17550 N. Perimeter Drive, #450, Scottsdale (M-F, 8:00-5:00)
Bank of Arizona, 2398 E. Camelback Road, #535, Phoenix, (M-F 8:00-5:00) – five Valley locations
Elontec, 5402 W. Roosevelt St, #106, Phoenix (M-F, 8:00-5:00)
Stegall Katz & Whitaker, 531 E. Thomas Road, #102, Phoenix, (M-F, 8:30-5:00)
Additional Locations:

Central Arizona Bank, 7001 N. Scottsdale Rd, #1000, Scottsdale (M-F, 9:00-5:00)
Cranial Technologies, 8930 S. Beck Ave., Ste. 106, Tempe (M-F 7:00-3:30)
Furniture Affair, 15602 N. 7th Street, Phoenix (M-Sat 10:00 – 6:00 & Sun 12:00 – 6:00)
LeBaron & Carroll, 1350 E. Southern, Mesa (M-F, 8:00-5:00)
Make a donation online at BabyDrive.org. Cash donations can be sent to the following address with checks made payable to Homeward Bound:
Allegra Marketing & Print
Attn: Baby Diaper Drive
3639 N. Marshall Way
Scottsdale, AZ 85251-5515
Host a diaper drive at your business location or school. Customized flyers are also available for companies and schools hosting their own diaper drive by clicking this link (Username: templates(at)AllegraAz(dot)com, Password: diapers).
The 12th Annual Baby Diaper Drive provides a unique opportunity to help families in need while teaching how to give and why it is important to give to young people.
For regular Baby Diaper Drive updates and information on how to donate, including how to make online donations, or to download Diaper Drive tips, visit BabyDrive.org, facebook.com/babydiaperdriveaz or contact Eileen Rogers, 480.941.4842 or erogers(at)allegraaz(dot)com.
About Homeward Bound:
Homeward Bound is a 12 to 24 month program that provides comprehensive services to assist families achieve economic independence, secure long-term, safe, decent, affordable housing and break multi-generational cycles of homelessness, welfare dependence and domestic violence.
###