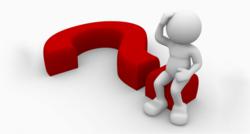 Miami, FL (PRWEB) April 20, 2013
The purpose of mattresses remains fairly universal; they exist to provide people comfort while sleeping. However, for many, finding a comfortable mattress is no easy task. With many different types of mattresses and innumerable types of people, knowing which mattress might prove optimal can become a challenge. SleepJunkie.org, a blog about beds and sleep, recently released a primer to help shoppers.
In their guide, "How to Find the Most Comfortable Mattress", the blog covers the basics from how to assess your needs to the differences between the most common mattress types. The primary point the article makes is that no one mattress will be right everyone, and the comfort will depend on a variety of personal factors.
Before considering mattress types, Sleep Junkie suggest that readers perform an inventory of the pros and cons of their current bed. The questions listed include points like how well an individual sleeps, if they experience pain in a specific area at night, or if they awake with specific pains or pressure points. The idea is that knowing what one dislikes in their current bed might assist them in choosing a more comfortable mattress the next time.
The four types of mattresses the article details are memory foam, latex, air, and innerspring beds. For each one, a brief overview of who the bed might best for is provided, as are the advantages and possible drawbacks. Overall, the article favors latex mattresses and memory foam mattresses based on their ability to provide a range of firmness options, pressure-less support systems, and high consumer ratings.
For latex, it is mentioned that all-natural latex beds offer benefits like eco-friendliness, resiliency, and durability, though they can be hard to find locally and somewhat more expensive than the average mattress.
Sleep Junkie commends memory foam for its unique contouring and pain relieving abilities, but mentions that some types can elicit complaints about odor, heat, and a sinking feeling. They find it important to note that this does not apply to all lines though, as plant-based memory foam from Amerisleep has been shown to sleep cooler, offer fast recovery, and exclude toxic VOCs.
Ultimately, the guide offers a useful primer for those considering a new mattress, but who are not quite sure where to start. Readers receive background information on the leading types of mattresses, and can gain an idea of what types might be best suited to their particular needs. Sleep Junkie also offers a variety of other helpful guides and articles to help readers improve sleep.
SleepJunkie.org is a blog dedicated to all things sleep, from mattresses, bedding, to sleep research and more. With a focus on making mattress research easier, the website offers independent assessments and reviews of the latest brands and technologies. Readers also enjoy timely updates on mattress-related news and expert help in selecting the best mattress to fit their needs and lifestyle.