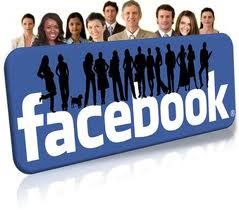 I had struggled with advertising in the past and I was hesitant of trying a new method I was unsure about.
San Francisco, CA (PRWEB) August 03, 2012
How to get traffic from Facebook is now available as a new e-course authored by Internet marketing expert Dave McGarry. This course was created by a business owner for business owners to follow to increase traffic on Facebook. Recent estimates have put the number of Facebook users to approximately 20 percent of the worldwide population. Companies that are struggling to find ways to reach new consumers online could benefit from the online traffic methods taught step-by-step in this new e-course.
There are now hundreds of millions of websites online according to domain name registrars that store ownership information of Internet domain names. A business competing online today does not have the same type of competition that was around just 10 years ago. The widespread popularity of social media is not something that savvy business owners have ignored. While once thought of as a meeting place for young adults, Facebook is now the most connected social media website in the world. User signups to this social media powerhouse still total into the hundreds of thousands each day according to public tracking data.
Facebook announced its advertising program for business owners in 2011 and authors like Dave McGarry were hesitant to take advantage of the offer at first. "I had struggled with advertising in the past and I was hesitant of trying a new method I was unsure about," said McGarry. "My new e-course is easy to follow and definitely easy for businesses to integrate into a marketing plan," McGarry added.
One of the unique features of the Facebook traffic e-course is that Facebook is only used as the front-end traffic builder. Some companies that teach Facebook advertising put emphasis on sending received traffic to a profile page with a sales page. The How to Get Facebook Traffic course makes use of a company website to handle the entire source of the generated traffic. "We teach leveraging with Facebook and not total dependence," instructed Dave McGarry.
A recent survey of companies that have a website and a social media presence has revealed that as much as 80 percent of new user traffic that comes to a company website does so from social media integration. The advertising methods that companies used in the past like Google's AdWords rely on targeted keyword searches performed by a select group of Internet consumers.
Facebook advertising uses actual search metrics that are linked to the user profiles of each Facebook member to help a company utilizing its advertising solutions to get targeted results much faster. A company that wants to better monetize its website traffic could benefit from the How to Get Facebook Traffic e-course that is available now for direct download as a time sensitive special offer.
About How to Get Facebook Traffic
Dave McGarry is an Internet expert and author that has put together his new e-course to help companies with a preexisting website dominate Facebook advertising. The unique tie in to social media has helped Dave in his own business ventures to reap the rewards that come with targeted Facebook advertising. Apart from the informative e-course, the training comes with a complete 60-day money back guarantee for any company that does not receive an increase in monetized Facebook traffic after utilizing the e-course.