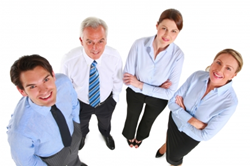 A base amount to invest in the housing industry is typically 30K for an average investor, and we're now showing multiple ways to use funds wisely to build capital
Sacramento, CA (PRWEB) February 18, 2015
Working adults who are considering entering the real estate industry although cannot afford the full purchase price of a home could benefit from new content published by the JWB Group online. A how to invest 30K in real estate guide is now offered at http://www.jwbrealestatecapital.com/how-to-invest-30k.
Men and women who are considering different investment products this year are expected to access the new content now posted for review. Because stocks and bonds can change in value, a person who owns a home used as a rental could have an advantage due to the longer period of financial growth available, according to the new content.
"A base amount to invest in the housing industry is typically 30K for an average investor, and we're now showing multiple ways to use funds wisely to build capital," said one JWBRealEstateCapital.com rep.
The investing strategies that are laid out inside of the guide have been selected due to the return on investment that is possible for adults. While products like trusts and flipping homes are covered, the main content is centered around buy and hold real estate as an inexpensive investment product.
"A person with little to no experience investing money into different areas of the housing industry can still find our easy to understand guide useful," said the rep.
More brand new content written exclusively for investors has been posted this week at http://www.jwbrealestatecapital.com/safe-retirement-investment on the JWB homepage. A list of some of the best investments that provide safe returns in 2015 is now provided.
About JWB Real Estate Capital
The JWB Real Estate Capital company supplies investment clients with secure options to invest in cash flowing properties in the state of Florida. The company has associations with lenders and other institutions to help with financing. The JWB Real Estate Capital company has built hundreds of houses that are now being used by its clients to build a wealth portfolio in the housing industry.