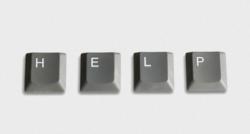 Tempe, AZ (PRWEB) February 13, 2013
Shifting consumer priorities focusing on natural alternatives and green living continue to bolster a growing market of healthier home products. This trend is particularly strong in the bedroom. Because people spend nearly one-third of every day in bed, the composition of materials in mattresses can have significant effects on health, as well as comfort.
The recent post from mattress shopping blog WhatsTheBestBed.org offers a how-to style guide revealing the top 8 features to compare when choosing a latex mattress. The article, titled "How to Pick the Best Latex Mattress" addresses common concerns among shoppers with tips on budgeting and the benefits of conducting online research, citing an article from BestMattress-Reviews.org which shows 20% higher consumer satisfaction with buying a latex mattress online.
It then goes into detail regarding the differences, uses and impact of natural and chemical fire barriers and fire retardants. The benefits of organic cotton covers and references for checking organic certification help consumers differentiate between claims and fact. The guide also covers mattress firmness and the importance of strong guarantees.
By compiling information in response to consumer's concerns and citing latex mattress review charts from BestMattress-Brand.org, the post shows what features actually play a part in the overall customer satisfaction of bed owners. The first compares grades of all-latex beds and latex over foam beds, highlighting marked differences in performance.
Consumers in the shopping phase will be happy to find easy to read graphs with each feature broken down by brand. The reference charts included in this article show detailed information, specifically, type of latex composition, covers, organic certifications, off-gassing issues, pricing, even return policies and warranties. The blog presents Astrabeds.com natural latex mattresses as the best value due to their 25 warranty, trial period, price, natural composition and organic certifications.
Shoppers who are considering a latex mattress will benefit from the analysis conducted by WhatsTheBestBed.org to create this article. The ability to find real information and facts when shopping for a latex mattress can be difficult to say the least. Other resources available on the website include mattress reviews, trends, and guides to help shoppers find the best bed.
WhatsTheBestBed.org is a blog dedicated to helping shoppers figure out which is the best mattress for their needs. Through easy-to-read, informative posts readers can access information on top brands and a variety of mattress types provided by unbiased, knowledgeable sources. From professional assessments and consumer reviews to coverage of the latest mattress industry headlines, the website provides a wealth of resources to consumers researching beds.