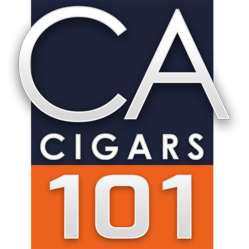 Depending on the state of dryness you find your cigars in, it's possible they can be salvaged; all you need is a little patience.
Easton, PA (PRWEB) June 16, 2013
The all-new Cigar Advisor is an online cigar magazine that brings a fresh, irreverent, and down-to-earth perspective on all things cigars to thousands of smokers. In addition to educational cigar content and behind-the-scenes cigar industry articles from some of the business's top names, Cigar Advisor delivers an array of content about a variety of topics of interest to people who enjoy the cigar lifestyle. The magazine also features cigar reviews and ratings submitted by real smokers. Cigar Advisor has just published a new addition to their how-to section called Cigars 101, advising cigar enthusiasts on how to save dry cigars.
Gary Korb, Cigar Advisor's Executive Editor, asks: "Are you a victim of DCS, better known as 'Dry Cigar Syndrome?'" A common concern among cigar smokers is whether cigars that have been under-humidified and become dry, can still be enjoyed. Gary has some advice for when this happens, noting that "Depending on the state of dryness you find your cigars in, it's possible they can be salvaged; all you need is a little patience." He gives his take on the best ways to tell if your cigars are dry or drying, which is to feel them. "The harder they are, the drier they are." Cracked or unraveling wrappers are another sign.
Noting that gently pinching a cigar at its foot will help determine the suppleness and "spring" of the cigar, Korb says "any sticks that literally feel like…sticks, should be thrown away; there's probably little or no hope for them."
He then lays out a plan for saving those dry cigars that are worth keeping. "You need is a spare humidor or a sealed container, a humidifier and a reliable hygrometer." Then, Gary notes that patience is the next step – as one must be prepared to wait before smoking one of those cigars again. In some cases, rehydration can take months, because ideally, "you want to allow a very slow absorption of moisture," Gary writes. Rotating the cigars every few days will help, too, by keeping the re-hydration period uniform.
About Cigar Advisor Magazine
Cigar Advisor magazine is a digital publication created for real cigar enthusiasts who love tobacco and live the lifestyle. Cigar smokers are passionate about almost everything they do - whether it's the drinks they savor, the food they devour, the cars and motorcycles they dream of, the sports they're fanatical about or the women they love, Cigar Advisor shares those passions with a razor-sharp edge, soaking up each day and experience as if it were our last. Find that passion and more on display at CigarAdvisor.com.