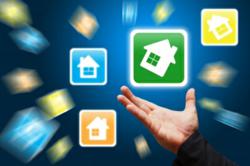 The tips now published online and the services provided by the PLB Group are expected to help educate more homeowners about selling homes
Tampa, Florida (PRWEB) May 03, 2013
The purchase of a property typically follows a chain of sale that involves a real estate professional. Many homeowners sell homes using this traditional method. The PLB Investment Group is a leading Tampa, FL company specializing in providing alternative services for real estate sales. This company has published its 'how to sell a home without a real estate agent' tips online. These tips at http://www.realestatetampaflorida.com/sell-your-house are offered as one online resource to help homeowners sell a property faster.
Homeowners can have a variety of situations that can prevent the sale of a property. Many real estate companies require criteria to be met before accepting homes for a public sale. Men or women with a divorce, foreclosure or immediate need for relocation could experience issues trying to sell a home quickly using the traditional model.
The tips now published online and the services provided by the PLB Group are expected to help educate more homeowners about selling homes when dealing with extraordinary circumstances.
The company services have been updated this year and now make it possible to accept a home or parcel of land in any condition. One of the backlogs with gaining realtor acceptance is the repairs that are often required to make homes ready for sale on the market.
Homeowners unable to complete repairs can have difficulty completing the sale process using realtor assistance. The services that are now available are helping to arrange sale dates faster for homeowners with a property or parcel of land not eligible for real estate agent services.
The PLB Investment Group has made contacting this company easier for homeowners and buyers of properties. A new contact form has been installed on the company website as well as a new site redesign. The easier navigation and the contact methods are providing faster resources to men and women in the Tampa, Florida area. The ease of contact now provides a faster response from company specialists when inquiries are made using the new contact form online.
About PLB Investment Group
The PLB Investment Group is a leading real estate investment firm in Tampa, Florida providing alternative services for real estate. This company offers the alternative buying and selling options that homeowners and buyers cannot find through traditional realtor assistance. The company specialists providing immediate services are talented investors and not real estate agents. The PLB Investment Group updates its company website with new services and information on a routine basis for homeowners, buyers and sellers. The alternative services that are provided by this company are immediately accessible online or through the company contact number.