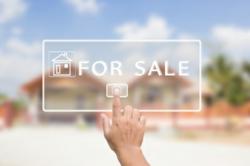 The new redesign is in addition to the new content that is published online to help educate buyers and sellers of real estate.
New Port Richey, Florida (PRWEB) May 06, 2013
The purchase of a home can be an exciting time for buyers nationwide. The process of purchasing a home is usually coordinated by a realtor or agent. The selling process for a home can be more complicated due to certain circumstances of a homeowner. The PLB Investment Group has now added how to sell a home by owner services to its growing list of available services in the Tampa, FL area. These services are one effort now offered to expedite home sales without using the traditional selling models. The company services can be accessed online at http://www.realestatetampaflorida.com/sell-your-house.
Homeowners who approach realtors and other real estate agents in hopes to sell a property can usually be confronted with a specific set of criteria that must be met before a sale date can be arranged. This process of selection is one that can be confusing to some homeowners. The qualification process can include credit checks and other checks of financial information to ensure that no liens exist on the property.
A homeowner with a lien, tax burden or extraordinary circumstance could benefit from the new services offered by the PLB Group to expedite the selling of a home with no realtor involvement.
Aside from the tips now published for homeowners online, services for home buyers have been added on the new redesigned company website. These services are designed to connect buyers with available properties that are owned or controlled by the company. The new design of the company website includes easier navigation and ways to obtain company services entirely online. The new redesign is in addition to the new content that is published online to help educate buyers and sellers of real estate.
The specialized services that are offered by the PLB Investment Group can be obtained through making contact through the new online service center. A sophisticated contact form is now part of the online updates to ensure that contact is made with trained company specialists faster than a typical phone call.
This new contact form can be used by any buyer or seller of real estate to inquire about current services or other information. Direct responses by company staff are now one of the upgrades that are available with this new online service center.
About PLB Investment Group
The PLB Investment Group is comprised of a group of expert real estate investors providing options to buyers and sellers of real estate aside from traditional realtor services. The extraordinary circumstances that can surround a real estate sale could prevent buyers and sellers from completing a successful transaction. The expert team at the PLB Investment Group works closely with all applicants interested in the company services to help provide the expedited services that can be hard to find using traditional methods. The company redesigned website and other company resources are now helping more men and women in and around the Tampa, FL area.