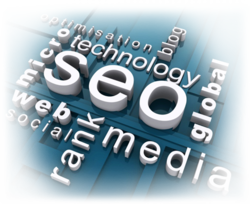 How to SEO video for YouTube includes picking a target keyword for the video, changing the video file name, uploading the video, changing the basic information, changing the advanced information, and various sharing techniques
Saint George, UT (PRWEB) October 12, 2012
How to SEO Video for YouTube | New 5 Step Guide
Many businesses are using video marketing in their strategies to convert leads and find new clients. It is important to know the main steps in launching videos on hosting sites so that potential clients and leads can see what different features a business has to offer. This is why Ydraw created a simple 5 step guide to launching a video on YouTube, including how to keyword the title, description, tags, and more so that the largest audience is able to find each video with ease.
The five steps on how to SEO video for YouTube include picking a target keyword for the video, changing the video file name, uploading the video, changing the basic information, changing the advanced information, and sharing techniques after the video is uploaded and ready to go.
Going a little more in depth with all of these 5 steps, Ydraw gives links to different sites that may be helpful to finding the best keyword for a video to get the most traffic. They also included helpful screenshots to show exactly what a YouTube uploading form looks like, and how they build their strategy on screen.
Ydraw has highlighted certain valuable sharing networks to remember to use when releasing a video, as some of them have a better impact than others. Ydraw loves to help people interested in the video marketing industry, whether it be a client, prospective, or fellow web marketer. How to SEO video for YouTube is just one of the areas that Ydraw can help video marketing.
For further questions, comments, or suggestions on new guides to build, contact us at alecsy(at)ydraw(dot)com or by phone at 541-280-1991.
Ydraw, creative videos that inspire.
Alecsy Christensen