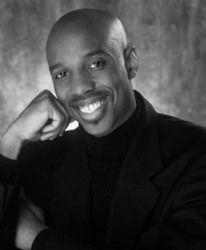 Uncertainty is a confidence killer in public speaking.
Winter Haven, FL (PRWEB) June 9, 2010
When business professionals have to give a speech, the first few minutes are the most gut wrenching and difficult. The potential lost sales, missed opportunities for advancement and damage to professional reputation are just some of the consequences that make presenters feel the pressure to deliver a speech opening that grabs and keeps the attention of an audience. Now, thanks to a new 90-minute audio program, "How to Start a Speech" (http://www.wellwrittenwellsaid.com/howtostart.html), public speakers can learn a proven 3-step process that teaches them how to get undivided attention, create anticipation and connect with the audience in two minutes or less.
"Uncertainty is a confidence killer in public speaking," says Florida-based speechwriter, John Watkis, creator of the "How to Start a Speech" audio program. "There's so much conflicting advice on how to start a speech, it's near impossible to be confident you've chosen the best opening statements. I created the 'How to Start a Speech' program to teach presenters a time-tested, 3-step process to craft effective speech openings that will work with any audience and in any situation. Knowing how to use the 3-step process eliminates uncertainty and boosts confidence."
Watkis's audio program also includes a 10-page PDF workbook. The topics covered in the recording include:
*Popular public speaking statistics: fact vs. fiction
*7 most common things your speech opening must do
*The 3-step strategy for starting a speech
*18 different ways to start your speech
*What to do after you've written your speech, but before you deliver it
*Major mistakes to avoid at the start of a speech
The 90-Minute "How to Start a Speech" audio recording is available in CD format ($89.97) or as an MP3 file ($69.97). Order by July 3, 2010 and receive a free 15-minute consultation with John Watkis ($75 value). Complete details can be found at http://www.wellwrittenwellsaid.com/howtostart.html
###