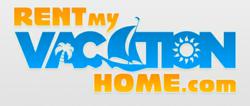 Kalin has advice for owners as well use the credit card system that is set up with travel guard.This will enabel the vacationer to book the room just like they would a hotel.
New York, New York (PRWEB) July 04, 2011
How Rent My Vacation Home rents summer vacation homes: It's never been easier to rent out the weeks that a vacation home is vacant. Vacation home owners can join this service for a short time for free with coupon "july4 ".
Rent My Vacation Home (RMVH) -- For vacationers, there's an affordable, comfortable and convenient alternative to booking a hotel room, it's renting a whole house.
And for owners of those vacation homes, renting their excess weeks out for profit have never been easier.
See 70,000 vacation homes for rent now on 83 website with one click. Ideally, it's a win-win for both parties; owners make some extra bucks and vacationers get more for their money.
Mr. Jay Kalin, CEO of http://www.RentMyVacationHome.com and a authority on vacation home rental with 25 years experience, and a innovator of online market places for vacation home rentals, "The average traveler thinks that vacation homes are expensive to rent, but the vast majority of the homes available are reasonable." Reasonable means within the $100 to $300 a night peak season range. Off peak, a nice place might be $100 to $200 a night.
As for the owner, Kalin says "a recent poll Rent My Vacation Home (RMVH) clients revealed that the average weekly rate they received in rentals came to $1,707 and nearly half the respondents said their homes are occupied about 20 weeks per year. That suggests that an average owner could expect to bring in more than $34,000 in revenue a year."
Big market vacation homes do not sell:
During the past decade many of Americans bought vacation homes. Nearly 38 percent of all single family home purchases are for second homes. Most were bought primarily as investments but about a third of the purchases were as vacation homes.
Hundreds of thousands of vacation properties are available for short-term rentals. Rent My Vacation Home, alone has more than 70,000 properties available in the USA on 83 websites it owns. These often have many bargains for cost-conscious consumers.
Here's an example:
A beautiful three-bedroom, three-bath 2,297 square foot house in Orlando, Florida or California with one king-size bed and two queens, cable television and video library, stereo, fireplace, barbecue and more costs all of $1,546 a week, any season.
Compare that with a decent hotel in town, which will cost at least $150 a night per room - $2,465 a week. And hotel rooms don't have the extras that make a home rental even more of a deal and that add to the pleasure of vacationing.
For instance, these homes boast full kitchens and offer barbecue grills; families save big money by eating in and shareing costs.
Plus, there are often things to do around the house itself. In a hotel room, there's a television and that's that, but many vacation rentals have stereos, DVD players, game rooms, pool tables and other family-friendly diversions.
"I've found that people who stay in private homes don't feel as compelled to cram in every touristy activity in town," says Kalin. "They relax, which is what a vacation should be about."
But for some vacationers it takes a leap of faith for some people to rent a house on line, sight otherwise unseen.
That is why Rent My Vacation Home (RMVH) insures every vacation on their web sites.
"Does the property really exist? Is it as represented? These are some of the questions vacationers ask themselves," Kalin says.
His advice for the faint of heart is to take several steps to reassure themselves that the rental will go off as planned: Like using Rent My Vacation Home (RMVH) that insures the home from being a scam and accepts credit cards for payment on line with travelers insurance
Talk to the owners directly. That will establish them as responsive individuals.
Ask specific questions. Know what you're looking for in a vacation home and make sure the house has those referrals from customers. If the answer is vague or non-committal, move on to the next listing.
Examine the photos. Only consider rentals where you can see pictures of all the important rooms - each bedroom, kitchen and living room.
Make sure and pay with a credit card and get the Travel Guard insurance in case you have to cancel. Then, if the property is a scam Rent My Vacation Home will refund your money,
Rent My Vacation Home has a strict two strikes policy. After a property is the subject of two justified complaints, it is removed from Rent My Vacation Home . Even one complaint, if blatant enough, can be grounds for removal.
What owners should know :
For owners who want to rent out properties there are many places to list their properties but they don't have the credit card checkout and warranty built in. Kalin has advice for owners: "Use the credit card system that is set up with travel guard and make sure and take credit cards, it is included with your free membership. This will enable the vacationer to book the room just like they would a hotel. There is no difference making the reservation on Rent My Vacation Home or at a major hotel chain.The owners who do this rent 50 percent more than the ones who do not."
According to Kalin, who rents out a couple of vacation homes he owns, "Owners have few problems renting out their properties in markets like California, Florida, Hawaii and North and South Carolina." He says that most guests are very respectful of the properties and Rent My Vacation Home (RMVH) warranty the stay against damage as well with Travel Guard.
For more info call 1-800-699-RMVH.
# # #