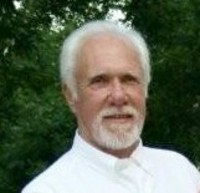 most businesses are turning to this method of growth because banks are not approving general business expansion loans.
Atlanta, Georgia (Vocus) March 15, 2010
Tom Rather, President of Franchise ASAP (a premiere franchise consulting agency based in Atlanta, Ga.), has announced that franchise start-up are increasing. Tom Rather says that "most businesses are turning to this method of growth because banks are not approving general business expansion loans." Franchising allows entrepreneurs to grow their business in a manner that does not require the franchisor to be burden with raising all the capital for expansion. Franchisees invest for the opportunity to run and manage a business with a proven track record. Mr. Rather says. "My office is getting more calls than ever from entrepreneurs desiring to learn if franchising may be for them."
Business Expansion via Franchising
Franchising is a great method of expansion. The best attribute of being a franchisor is the functionality of not only using the talents and skills of a franchisee to manage an additional location but also their capital investment. Franchisees if selected correctly can help produce recurring revenues that will enhance a franchisors bottom line profits. However with any business model challenges can arrive. With a franchise operation; many of these issues can be obverted if a proper franchise agreement, operations manual, and franchise disclosure document is created properly and utilized in the beginning. Investing into the services of a franchise consulting agency such as Franchise ASAP can potentially save thousands of dollars in legal fees and hassles if the franchise paperwork was not created with planning and forethought.
First Steps in Franchising a Business
Franchising can be complex. Most business either relies on attorneys or franchise consultants to create their franchise paperwork. An attorney makes sure your documents are legal. A franchise consultant also provides legal paperwork reviewed and approved by an attorney familiar with franchise law. However; their first hand experience often makes their roles invaluable. Mr. Rather says "a true test of a franchise agreement is will it stand the test of time." The franchise agreement will be the last word if clearly defined on how to settle disputes with a franchisee. The operational manual is the guide on how the business needs to be ran and operated by the franchisee. Expectations and requirements need to be clarified in these documents.
Franchise ASAP is a premiere and established franchise consulting agency; that has assisted many concepts into franchising their business models into successful and thriving franchise operations. Mr. Rather says, "Some new franchisors do not take advantage of opportunities that could pay big dividends for them." Franchise ASAP helps companies tread through the complexities and nuances of franchise development to be successful in their given marketplace and points out often overlooked competitve advantages. This may be the reason why entrepreneurs are investing in franchise coaches such as Tom Rather more than ever before.
Franchising is Competitive:
Franchising a business model will be competitive. Many new franchisors lack the understanding of the legalities involved and often hold back key information that may help promote their concept to prospects. As an example; a franchisor cannot legally tell a prospective franchisee that if they do "X" in revenue that the franchisee will make "Y". However a franchisor can provide them with the financials from an existing location that they have ran to demonstrate results. Many larger established franchisors will use an alternate strategy advising a prospect to speak with one of their top franchisees. They then can pay a bonus to this franchisee for his or her assistance if the franchisor chooses. So to compete with this strategy a new franchisor should always provide information about their existing locations performance as long as it's profitable and provable. Tom says' "Franchising your business can be extremely profitable if done right." A new franchisor must know how to compete and win; by using a consulting agency they will be armed with know how.
Franchise Success
Many entrepreneurs find success in franchising their business. All one has to do is think of some of the most popular businesses they visit weekly and most likely one is thinking of a franchise. Most business owners realize that if they are using franchising as a means of growth and increasing revenues; then it would be best if they employed a professional franchise consultant to help them on their way toward fully developing their concept. Franchising start-ups are expected to increase significantly this year according to Franchise ASAP.
This release was submitted by Click Ready Marketing (a top Georgia SEO Company).
###