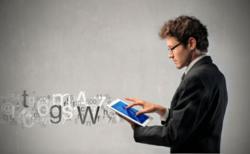 Pinterest hit 10 million monthly unique users faster than any other stand-alone website in history.
Austin, TX (PRWEB) May 22, 2012
Learning how to get Pinterest traffic is moving up the Internet marketer priority list as the photo- and image-driven site increases users at remarkable rates. It's great for free traffic, but also for SEO, affiliate marketing, branding, and more. It's the virtual scrapbook that's making its way into the lexicon of Internet websites that dominate the social media scene.
Digital Marketer published an article that said it knows the importance of staying on top of the newest trends and topics. They've just released their special RAW Training session on the values of Pinterest, and how to leverage it for business marketing needs. "Pinterest for Marketers: Pin It to Win It" takes months' worth of Pinterest research and analysis and turns it into useable advice from the experts in online marketing, said the article.
Using Pinterest for business may seem like a no-brainer; it is, but a successful approach takes effort and understanding, the article said. "Pinterest for Marketers" shares the optical/mental mind trick that makes one pin to the site equal the power of 1,000 blog posts. The article said it also teaches the science to pinning, re-pinning, and following that can boost a brand's connectivity to their like-minded potential customers.
By quickly becoming the number three social networking site behind Facebook and Twitter, the article said Pinterest is perhaps the fastest growing phenomenon the Internet has seen in years. Add to that the fact that Pinterest hit 10 million monthly unique users faster than any other stand-alone website in history. The article said there's pretty good reason to jump on the bandwagon.
"Pinterest for Marketers" gives insight on the specific niches and industries that are uniquely qualified for a presence on Pinterest. On the other hand, it also helps businesses who think they have no hope benefitting from a Pinterest account understand the best way to develop a successful strategy.
Digital Marketer releases informational and educational materials to help businesses and entrepreneurs gain insight and information on the trends, data, and strategies that can take them to the top of their industry. Through their RAW Training courses, strategic plans, blogs, newsletters, site reviews, and Special Reports, Digital Marketer supercharges every single marketing campaign it touches. For more information, visit DigitalMarketer.com.
The integrated curation that Pinterest encourages brings all sorts of things together in one spot, and puts it on display for everyone to see. Since that activity is so popular online today, the online article said businesses need to find the best ways to use Pinterest to their fullest advantage. Find out how to get Pinterest traffic by gaining access to the new RAW Training from Digital Marketer.