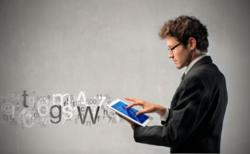 YouTube and Google are helping people reach into the bag of marketing tricks and pull out foolproof methods of attracting attention.
Austin, TX (PRWEB) July 06, 2012
According to the latest article from DigitalMarketer.com, marketers are learning how to get YouTube hits without the use of a camera. They aren't using fancy graphics, celebrity voice overs, or million dollar offers either. "Video selling" can change the game, and the article said the businesses taking advantage of YouTube's influence are seeing instant increases in traffic, authority, and online sales.
Digital Marketer is helping businesses establish themselves on the biggest video site ever by publishing "YouTube Google Hack: How to Rank Any YouTube Video Number One on Google in Three Days." It's the latest Special Report offered by the online marketing wizards and is helping people understand how easy it is to use YouTube and Google in conjunction.
Marketing across YouTube may seem intimidating, but the online article said interesting videos can be created without even using a camera. Text, pictures, and even Power Point presentations can be transformed into influential videos with ease, and "YouTube Google Hack" shows marketers how to do it.
The article said Google owns YouTube, which is more than enough for them to have a strong correlated relationship. High ranking YouTube videos show up in high ranking search results, as both sites claim the top spot in their respective categories. Google is the biggest search site ever, and YouTube gets more video uploads and views than any other domain in the online universe.
Nielsen did a report on online video markets, finding out that as of May 2012 more than 160 million unique viewers in the U.S. watched nearly six hours of content. Much of that was entertainment-based, but the number of ad views continues to increase, the report concluded.
Those numbers are enough to make any marketer salivate, said the article.
Once businesses see how easy it is to get YouTube subscribers and send them to opt-in pages and product offers, they'll reconsider their entire online marketing strategy. Then when they see how high their videos can reach in Google searches, the article said they'll kick themselves for not starting this type of marketing sooner.
Digital Marketer releases Special Reports to help businesses and entrepreneurs gain insight and information on the trends, data, and strategies that can take them to the top of their industry. Through their training courses, strategic plans, blogs, newsletters, site reviews, and Special Reports like this one, Digital Marketer supercharges every single marketing campaign it touches. For more information, visit DigitalMarketer.com.
YouTube and Google are helping people reach into the bag of marketing tricks and pull out foolproof methods of attracting attention. The article said there's no better way to market online than using video, so the Special Report is showing people how to get YouTube hits without any expensive equipment or SEO services.