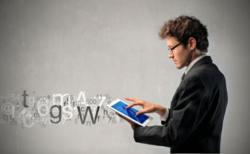 Now's the time to jump ahead of the competition and learn the tips and tricks that guarantee improved profits.
Austin, TX (PRWEB) May 03, 2012
According to today's DigitalMarketer.com article, learning how to improve conversion rate is every marketer's number one goal. Logic says to increase traffic and therefore increase sales, using the same unoriginal, ineffective ad and opt-in techniques. Instead, the article said the best way to boost online sales is to add quality-tested, value-laden elements to marketing campaigns, and in turn produce the best results and the highest rates possible.
That's the reasoning behind Digital Marketer's newest Special Report, "43 Split Tests: A Cheat Sheet to What's Working Now." It shares the test results that revealed the most productive marketing features to improve conversion rates.
Analyzing the aftereffects of even the most minor adjustments to marketing strategies will always be beneficial, said the article. Digital Marketer has done all that work, and applied their expert marketing tactics to produce the most comprehensive recommendations guaranteed to increase online sales.
"43 Split Tests" also provides information on the tools that can be used to conduct additional tests, so marketers can continue where Digital Marketer left off and further impact their conversion rates. While the Special Report is full of valuable information, the article said it's not a marketing bible. Changes happen constantly, and tests should be done for any marketing campaign. "43 Split Tests" helps explain that process.
Now's the time to jump ahead of the competition and learn the tips and tricks that guarantee improved profits, the article said. Internet marketing is such a dynamic concept, and rules seem to change every 24 hours. New split tests are just waiting to happen on a daily basis. (Take a look at this DM blog post to get a better idea.)
The article said a marketing guide this thorough shouldn't be passed up; it provides more information in its 20 pages than any training course, keynote speech, or other educational material.
Digital Marketer releases Special Reports to help businesses and entrepreneurs gain insight and information on the trends, data, and strategies that can take them to the top of their industry. Through training courses, strategic plans, blogs, and Special Reports like this one, Digital Marketer supercharges every single marketing campaign it touches. For more information, visit DigitalMarketer.com.
Digital Marketer is predicting the future with "43 Split Tests," and leveraging the scientific data into actionable plans, the article said. The models in the Special Report will show any Internet business how to improve conversion rate, and as a result produce marketing wizardry.