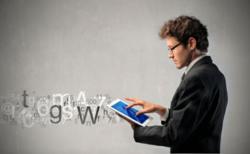 "43 Split Tests" represents the biggest and best collection of strategies Digital Marketer has found to date.
Austin, TX (PRWEB) April 29, 2012
Marketers have wanted to know how to increase online sales since the term "marketing" was added to the dictionary. The most recent DigitaMarketer.com article said that's the end-all, be-all, bottom line question that keeps marketers up at night. Too bad there are no easy answers; success takes time, effort, and a whole lot of trial and error.
Until now.
Digital Marketer has published its newest Special Report, "43 Split Tests: A Cheat Sheet for What's Working Now." It gives Internet marketers the top testing procedures for boosting conversions and making more sales that have consistently and successfully worked across all business platforms.
"43 Split Tests" gives the raw information marketers need to immediately adjust and change their campaigns to produce instant improvements, sometimes as much as 300% better. The article said the Special Report shares three proven ways to make click-crazy ads, ten of the best email headlines, and two of the greatest, most powerful marketing words in the English dictionary.
The tactics have been tested with real live web traffic, using Digital Marketer's extensive research and analysis team. They've determined what works and what doesn't, and have opened the lab notebook to reveal the most successful techniques they've ever found.
Digital Marketer is the industry leader in quality marketing split tests and analysis. Results on specific marketing procedures are offered as individual cases on DM's Split Test page. "43 Split Tests" represents the biggest and best collection of strategies Digital Marketer has found to date, said the article.
Most marketers incorrectly assume the only way to get more sales is to generate more web traffic. That way, pitiful conversion rates will make more money on sheer volume alone. But the article said good marketing is not about getting more traffic. It's about tested designs that can be executed with little to no web design experience.
Marketing circulates around triggers in the brain that compel people to do certain things (like, click on a "Buy Now" button, for instance). When those triggers are pulled, the article said only good things happen for businesses. "43 Split Tests" is all about pulling those triggers and explaining the reasons why they work. These techniques can double, triple, and in some cases even quadruple online sales without spending an extra dime on increasing traffic, said the article.
Digital Marketer releases Special Reports to help businesses and entrepreneurs gain insight and information on the trends, data, and strategies that can take them to the top of their industry. Through training courses, strategic plans, blogs, and Special Reports like this one, Digital Marketer supercharges every single marketing campaign it touches. For more information, visit DigitalMarketer.com.
The best split testing system for increasing sales ever created, Digital Marketers' "43 Split Tests" is one of the most groundbreaking Special Reports the company has ever come up with. It's available now to Digital Marketing Lab subscribing members, and guarantees a full education on how to increase online sales that's proven as much as it can possibly be.