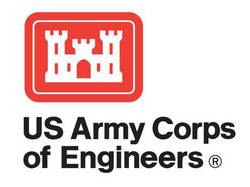 Seattle (Vocus) September 24, 2009
The U.S. Army Corps of Engineers invites you to attend a special media-only onsite tour of active construction and interim repairs at Howard Hanson Dam. Repairs are being done to increase operational capacity for the upcoming flood season.
Who: U.S. Army Corps of Engineers, Seattle District, Col. Anthony O. Wright, District Engineer and subject-matter expert staff who will brief media members on current status of interim repairs.
What: The media will have the opportunity to observe, photograph and tour the ongoing repairs at Howard Hanson Dam. You will also have the opportunity to interview the District Engineer, Col. Anthony O. Wright, and other key personnel.
Where/When: Howard Hanson Dam is located on the upper reach of the Green-Duwamish River in King County, 63.76 river miles above the mouth of the river. It is located in the city of Tacoma's municipal watershed 35 road miles east of Tacoma, six miles upstream from Palmer. This project is located in a protected watershed and only authorized personnel are allowed access. Therefore, confirmed attendance is essential to ensure your spot. The tour will take place beginning at 1 p.m., Wednesday, Sept. 23. Upon confirmation of your attendance, further information will be sent.
Why: To update our media partners and provide them the most up-to-date information on the status of the many ongoing projects and studies aimed at increasing operational capacity of the Howard Hanson Dam for this upcoming flood season and future risks in the Green River Valley.
Please e-mail the contact listed, Casondra Brewster, to confirm your attendance and receive further instructions.
U.S. ARMY CORPS OF ENGINEERS - Seattle District
4735 E. Marginal Way South, Seattle, WA 98134
http://www.nws.usace.army.mil
###