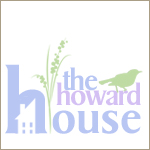 Washington State (PRWEB) August 21, 2012
"There is nothing worse than being reeled in by an ad for a lotion, potion or cream, only to find out that you've spent twenty, or fifty, or maybe a hundred dollars on something that just doesn't get results," Marie Howard, long-time beauty product enthusiast, says. "I started Howard House Reviews to make it easier for women to find out what really works."
Today, Howard House Reviews is an eclectic blog with readers all over the world, and while the primary focus has always been about skin care and beauty, the site has broadened to feature humor, recipes, healthy lifestyle topics, and family/kid friendly reviews. Especially with the arrival of Marie's co-blogger, named (coincidentally enough) Brooke Howard. "When I brought Brooke on as co-author a while back, it worked out perfectly for her to fill the niche for kid-centric reviews and posts, as well as to talk about skin and makeup," Marie explains. "It just rounds out the blog and keeps us from being confined to only a few topics."
Howard House Reviews posts about the full spectrum of brands, from drugstore finds to luxe splurges. "I've done reviews for companies that have been around for decades and for companies that are just starting out—and there have been some real hidden gems," Marie says. "I love letting my readers know about great products that you don't see on department store shelves."
Marie is also a blogger for the NewBeauty TestTube Sampling Program. "Every woman who enjoys make up and skin care would benefit from this program. Having a chance to try full size products and deluxe samples, before you buy, is a wonderful way to save money on purchases, since you find out first hand what you like or not. Plus, you receive samples from brands you might not know about or hadn't thought you were interested in. I have a few favorites that I found simply because of the TestTube that I'll be buying again and again. It's a win."
In addition, Howard House Reviews regularly features giveaways to go along with reviews, giving readers a chance to win those products for themselves; in fact, right now the site has giveaways running for both Nutraluxe and Pretika, for skin care tools Marie has used herself and recommends.
Finally, when asked about some of the upcoming features on Howard House Reviews, Marie says that soon she will be working with Remington to test and review their iLIGHT Pro hair removal laser. "I really like devices that mimic pricey spa services or non-surgical skin enhancement, like my reviews for Palovia and PMD, and I'm excited about this Remington iLight review because permanent hair removal is something so many people are interested in," Marie says. "Being able to do something about hair removal in your own home, without shaving, hair removal creams or wax? We all want that!" She goes on to say that Remington's price point is very affordable, especially compared to the cost of going to a med spa or similar brick and mortar business. "And this is exactly why I blog," she finishes. "I'll be able to tell people how this works for a real person. Someone out there is trying to decide what to do about hair removal, and I can help them make a decision based on facts, not a flashy TV commercial with special effects and a celebrity endorser."
For more information or for product review inquiries contact Marie Howard at howardreviews(at)gmail(dot)com or visit http://howardhousereviews.com