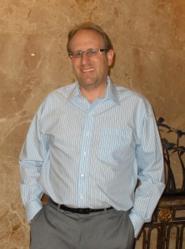 Howard Scholl, Senior Tech Recruiter, Kovasys IT Recruitment in Montreal
Montreal, QC (PRWEB) April 25, 2012
According to a recent recruitment blog posted on TechGlobe.org, technology recruiters still matter. On this blog, a journalist sat down with one of the recruiters, Howard Scholl, senior technology recruiter at Kovasys Inc., an IT recruitment agency for Montreal and Toronto.
When asked about his background and how he got into the IT recruitment industry, Howard Scholl said: "I initially studied Biochemistry at Concordia University, but decided to switch into computers, and later enrolled into the Programmer Analyst course at Herzing Institute where I obtained my Certificate as a Programmer Analyst. After my stage ended, I decided to pursue a career in Sales, and was employed several years as a Sales Representative for Industrial Supplies. I have spent the last six years as a Recruiter, and have been with Kovasys Inc. since April 2008. Last year, I obtained my Certified Personnel Consultant (CPC) Certification from ACSESS (The Association of Canadian Search Employment and Staffing Services)."
It seems like Howard Scholl was not interested in recruitment industry in the beginning but the recruitment industry found him and he has never looked back. As any good recruiter, Howard dedicates 2 hours towards business development to contact small to medium sized IT companies within Montreal. The purpose is to let companies know that he can assist them in identifying and evaluating top talent in the marketplace. Afternoons are dedicated to contacting candidates, and trying to determine what they are seeking in their next job opportunity, and determining if they would be a good match for the requirements of the numerous positions being offered.
Howard Scholl loves to use LinkedIn on daily basis as his social networking tool.
When asked how he justifies high recruitment fees, Howard replied: "It seems that in today's fast paced society there are more and more demands on employers' time trying to focus on being competitive and profitable, which in turn means that most companies simply do not have the time to dedicate to recruitment. Although the cost of working with a recruitment firm can be substantial, the recruitment function cannot be understated. From sourcing and qualifying candidates, to scheduling of interviews, as well as negotiating salaries on behalf of candidates, the expertise of a recruiter can definitely add value to a client's bottom line."
Read more of the interview with senior IT recruiter, Howard Scholl with Kovasys IT Recruitment, on the blog at http://www.TechGlobe.org