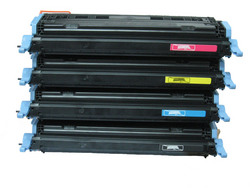 OfficeSupplyOutfitters.com is pleased to announce the expansion of our new product line of computer accessories. With this expansion, visitors to our site will be able to find even more great products and value in one location
Carlsbad, CA (PRWEB) April 19, 2010
OfficeSupplyOutfitters.com, a leading online retailer of toner cartridges, HP toner and other imaging supplies, is adding a wide selection of new products to its online offerings. This new selection of products, including flash drives, laser printers and inkjet printers, will provide the site's customers with even more options and greater convenience than before.
"OfficeSupplyOutfitters.com is pleased to announce the expansion of our new product line of computer accessories. With this expansion, visitors to our site will be able to find even more great products and value in one location," says Mike Gardner, President and Founder of OfficeSupplyOutfitters.com.
Among other items, OfficeSupplyOutfitters.com will be adding a new selection of flash drives; CD/DVD media; Web cams; keyboards and computer mice; laser printers; inkjet printers; cables; wireless routers; networking items; power protection accessories and data storage devices. On top of these new additions, the site will soon be releasing even more new products and computer accessories to enhance its product offering.
A leading e-tailer of imaging supplies such as inkjet cartridges, HP toner, MICR toner and toner cartridges for printers, fax machines and copiers, OfficeSupplyOutfitters.com also offers a wide selection of ink ribbons and paper rolls for point-of-sale equipment, including cash registers and credit card receipt printers. With more than 30 years' business experience, OfficeSupplyOutfitters.com has been online since 2001.
For more information about the new products soon to be available from OfficeSupplyOutfitters.com, or to purchase HP toner, MICR toner or other inkjet or toner cartridges, visit the site online at OfficeSupplyOutfitters.
# # #