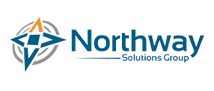 We have had great success with the User Summit meetings this year and urge everyone to catch the last one of 2012
Nashville, TN (PRWEB) August 31, 2012
Northway Solutions Group is proud to announce the next HP User Summit for the Cincinnati, Ohio area. Two educational and informative sessions will be delivered in a casual and comfortable environment topped off with prizes and dinner. Join the greater Cincinnati HP Software user community September 6, 2012 as they connect and share on the subjects relating to HP Application Lifecycle Management and LoadRunner.
The purpose of the HP Software User Summit is to provide an educational environment for like-minded users to share information and discuss topics relating to HP Software such as Quality Center, LoadRunner, WebInspect, Project and Portfolio Management, and other HP products. "We have had great success with the User Summit meetings this year and urge everyone to catch the last one of 2012. These meetings are not sales presentations or infomercials but rather the sharing of information relevant to the HP Software user. Our speakers are experts in their field with information for participants to take back to their desk and use," says Scott Moore, CEO of Northway Solutions Group.
Our next meeting will include two presentations, "Application Lifecycle Intelligence" combined with "What's New with HP ALM 11.5" plus "M-eux Mobile Test Automation for Unified Functional Testing."
Manish Nirmal, Field Strategy Manager for HP will be present, "Application Lifecycle Intelligence (ALI)." ALI is a technology embedded in HP Application Lifecycle Management (ALM) that aggregates information from multiple application development tools to establish complete ALM traceability. ALI can surface actionable information and help ALM stakeholders in making informed decisions. ALI works with source code repositories, build tools and provides the ability to display Requirements and/or Defects directly within a supported developer Integrated Development Environment (IDE). Manish will also give an overview of what is new with ALM 11.5, including Lab Management, Sprinter Changes, Business Views and Enterprise Collaboration features.
Brian MacKenzie, Consultant for Northway Solutions Group will present, "M-eux Mobile Test Automation for Unified Functional Testing." He will be demonstrating the Jamo mobile automation testing solution while doing a live demo with a physical device and an emulator. Using HP's QuickTest Pro and Jamo's M-eux Test software with object recognition technology, you will learn how this differs from bitmap/OCR testing methods. The presentation will also cover best practices as it applies to mobile test automation.
HP Software User Summit — Thursday, September 6, 2012, 3:30 - 6:00 PM, MAX Technical Training, 4900 Parkway Dr. Suite 160, Cincinnati, OH 45040 — includes dinner and the opportunity to win great prizes, compliments of Northway Solutions Group. The event is free, but due to limited seating, register today! If you have questions, contact us at 866.611.8762.
For more information on this User Summit or future events please visit http://usersumitt.org