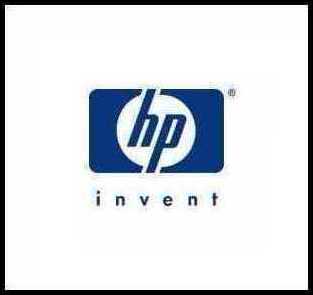 The offset quality, reliability and productivity of the HP Indigo press 5000 are paramount in enabling print service providers to address their clients' highly-diversified marketing needs for variable and on-demand printing
Palo Alto, Calif. (PRWEB) March 22, 2007
HP today announced that the EPI Companies has installed an HP Indigo press 5000 to meet client needs for variable data and print-on-demand jobs. The press, installed at the firm's new 266,000-sqft facility in Marietta, Ga., late last year, reflects a renewed strategy for the firm, which is taking advantage of digital technology to print color materials leveraging the offset-quality imaging possible only with HP Indigo presses and liquid HP ElectroInk.
"We've had good success with digital printing in the past, but we've also seen technology improve," said Bill Woods, CEO, EPI. "We believe HP has the solution that's going to move our business forward in 2007 and beyond."
The wide, predictable color gamut available with HP DreamColor Technologies, which includes HP IndiChrome on-press and HP Professional Pantone emulation, led EPI to select the HP Indigo press 5000. EPI had challenges serving clients whose brand color needs – particularly orange – could not be matched using the company's former four-color technology. EPI purchased the HP Indigo press 5000's expanded color capabilities for seven-color printing. The press also has the unique capability to print true Pantone spot colors using HP IndiChrome off-press custom ink mixing services.
"The offset quality, reliability and productivity of the HP Indigo press 5000 are paramount in enabling print service providers to address their clients' highly-diversified marketing needs for variable and on-demand printing," said Alon Bar-Shany, vice president and general manager, Indigo Division, HP. "Additionally, firms like the EPI Companies use this technology go above and beyond for their color-savvy clients with color-accurate printing that protects and enhances brands."
EPI has 250 employees specializing in providing a suite of marketing support services, primarily to national and global companies with a Southeastern U.S. presence. Clients are predominantly retail businesses – most notably in the home improvement industry – but also include businesses in the pharmaceutical, financial services and telecom markets.
The HP Indigo press 5000, the most advanced high-end digital printing press on the market, is designed for extremely demanding production environments. Pantone-licensed, it prints in up to seven colors, delivering offset quality on a wide range of substrates, and is supported by a complete range of specialized solutions partners.
About HP
HP focuses on simplifying technology experiences for all of its customers – from individual consumers to the largest businesses. With a portfolio that spans printing, personal computing, software, services and IT infrastructure, HP is among the world's largest IT companies, with revenue totaling $94.1 billion for the four fiscal quarters ended Jan. 31, 2007. More information about HP (NYSE: HPQ) is available at http://www.hp.com.
PANTONE® and other Pantone, Inc. trademarks are the property of Pantone, Inc.
© 2007 Hewlett-Packard Development Company, L.P. The information contained herein is subject to change without notice. The only warranties for HP products and services are set forth in the express warranty statements accompanying such products and services. Nothing herein should be construed as constituting an additional warranty. HP shall not be liable for technical or editorial errors or omissions contained herein.
Editorial contacts:
Reade Longino Tidwell
Porter Novelli for HP
+1 404 995 4547
David Lindsay
Porter Novelli for HP
+1 404 995 4577
Hewlett-Packard Company
3000 Hanover Street
Palo Alto, CA 94304
# # #