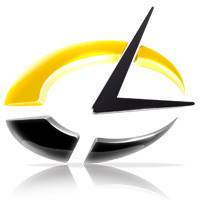 Newport Beach, CA (Vocus) May 19, 2010
LiveTime Software, a leading provider of Web, SaaS and Cloud-enabled ITIL 3 Service Management (ITSM) and Help Desk software, today announced the addition of a HP Universal CMDB (uCMDB) connector for customers requiring integration into LiveTime. This allows customers to migrate all their legacy data directly into LiveTime as a replacement or along side LiveTime, using uCMDB as a federated datasource for Service Desk or Help Desk operations.
The unique capabilities of this connector permit customization of each CI attribute brought into LiveTime as well as the ownership rules and relationships. The connector is compatible with HP's uCMDB 8.0 or later and is included as part of LiveTime 6.1. As part of LiveTime's AMIE Engine (Asset Management and Integration Engine), the connector requires the address of the remote CMDB and authentication information. LiveTime can onboard over 20,000 CI's per hour using only modest hardware and there are no limits to the number of CI's that can be imported.
LiveTime's Federated CMDB is fully certified under ITIL 3 guidelines via PinkVERIFY and provides a powerful staging area where you can manage individual snapshots from contributing data sources. Input validation can also be applied to both input masks and user masks with regular expressions, providing powerful control over the quality of incoming data.
Available On Demand (SaaS) or On Premise (software, hardware, or virtual appliance), LiveTime is based on open standards that lower service delivery costs while improving customer satisfaction. Out of the box enterprise integration with Authentication, Asset and Inventory Management, and Event Management has enabled customers such as Lockheed Martin, Verizon, Pricewaterhouse Coopers, and Wellpoint to implement LiveTime within a matter of weeks, streamlining the typically lengthy on-boarding process.
About LiveTime Software
Headquartered in Newport Beach, California, LiveTime Software, Inc. is a vendor of Web 2.0, Open Standards based ITIL service management (ITSM), help desk and support software for medium to large enterprises such as Verizon, Wellpoint and the United States Department of Defense. Founded in 1999, LiveTime Software is a privately held firm with offices in the United States, Australia and the United Kingdom. For more information visit http://www.livetime.com
###