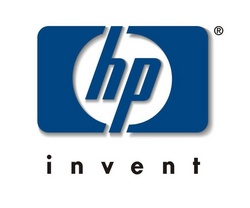 HP Software Services helps maximize our customers' software investments and can give them a competitive edge even in trying economic cycles.
VIENNA, Austria (PRWEB) December 9, 2008
HP also announced zero percent lease financing for qualifying customers of its BTO and Information Management (IM) software through HP Financial Services, the company's leasing and financing arm.
At HP Software Universe in Vienna, Austria, HP introduced two significantly enhanced solutions – HP Quality Center 10.0 software and new integrations of HP's BTO software with HP Universal Configuration Management Database (UCMDB) 8.0. The major new release of HP Quality Center is designed to help IT organizations achieve greater success in their application modernization projects through better management of the application life cycle. HP introduced new software and integrations with HP UCMDB 8.0.to help transform IT operations from reactive "fire fighting" to a more predictive and preventative approach, addressing issues that adversely effect business users. HP also announced zero percent lease financing for qualifying customers of its Business Technology Optimization (BTO) and Information Management (IM) software. This offer helps chief information officers (CIOs) gain access to capital and invest in their businesses in this challenging economic environment. HP additionally announced software products delivered by its Software-as-a-Service (SaaS) option. This helps customers immediately gain the benefit of HP's market-leading solutions, without the upfront capital expenditure associated with software projects. An IDC Business Value Spotlight Study sponsored by HP found that a leading health care services provider saved more than $30 million over three years using HP BTO solutions.(1) Additional Resources
Product images Executive biographies White papers Customer case studies Online press kit HP Executive Quotes
"In this economic cycle, smart CIOs are turning adversity into advantage by investing in key solutions to manage cost and risk. At the same time, they are positioning their business to be more competitive when the business cycle rebounds," said Robin Purohit, vice president and general manager, Software Products, HP. "HP Business Technology Optimization software has a strong track record of helping CIOs deliver more business value and cost saving out of their technology investments."
"To create more efficient business processes, organizations are updating the applications that underpin them with more agile architectures," said Jonathan Rende, vice president and general manager, BTO Applications, Software and Solutions, HP. "We are building on our quality management heritage to help customers deal with immediate cost-cutting mandates as well as create a foundation that will support rapid innovation to fuel future growth."
"Smart chief information officers tackle IT problems before they become business issues," said Ronnen Armon, vice president and general manager, Business Technology Optimization (BTO) Operations, Software and Solutions, HP. "Companies that take a predictive approach to IT operations will extract more value from existing investments, better meet business requirements, and emerge from the current economic cycle more competitive than ever."
"By implementing the right actions, CIOs can actually help position their organizations for growth and innovation during difficult economic times," said Andrew Isherwood, vice president and general manager, Software Services, HP. "HP Software Services helps maximize our customers' software investments and can give them a competitive edge even in trying economic cycles."
Third-Party/Customer Quotes
"As the cost of capital continues to rise under challenging economic conditions, organizations will face procurement challenges as they review expenditures with tightening scrutiny," said Joe Pucciarelli, program director, Technology Financing and Executive Strategies, IDC. "CIOs who seek alternate funding models to enable long-term innovation while controlling costs, conserving capital and managing risk will put their firms in a much better position to emerge from this tough economic cycle than their competition."
"Our customers include some of the most respected and demanding companies in the world," said Christopher Rence, chief information officer, Fair Isaac Corporation, a leader in analytics and decision management technology. "They insist upon the highest standards of quality, performance and security – and naturally, so do we. By using HP software solutions, we were able to uphold these standards while reducing our operating expenses by approximately $1.2 million in 2008."
"With quality assurance teams servicing thousands of users in over a dozen business units, HP Quality Center is helping us standardize processes, solutions and infrastructure as we move to a Quality Center of Excellence," said Mark Ford, senior IT system analyst, Principal Financial Group. "This increases collaboration between groups, enables flexibility to move personnel between projects, provides management level visibility across application releases, and helps us improve our deployments across the enterprise."
"As one of the nation's largest professional employer organizations and leading providers of HR solutions, Gevity strives to drive more efficiency in their business processes to improve operational performance, which delivers greater value to our customers," said Paul Benz, senior vice president and chief information officer, Gevity. "In today's challenging economic times, HP's BTO portfolio gives us the visibility we require to smartly manage our technology investments across the entire life cycle of business services we deliver. The result is improved decision making, reduced risk and an IT organization that will continue to innovate – regardless of the economic cycle."
About HP
HP, the world's largest technology company, simplifies the technology experience for consumers and businesses with a portfolio that spans printing, personal computing, software, services and IT infrastructure. More information about HP (NYSE: HPQ) is available at http://www.hp.com/.
Note to editors: More news from HP, including links to RSS feeds, is available at http://www.hp.com/hpinfo/newsroom/.
(1) IDC Business Value Spotlight sponsored by HP, "Improving Product Quality and Increasing Delivery Speed with a System Framework Supported by HP Quality Center, HP Performance Center, and HP LoadRunner," Doc # 08C5706, November 2008.
Financing is available through Hewlett-Packard Financial Services Company and its subsidiaries (HPFS) to qualified commercial customers in Austria, Belgium, Canada, Denmark, Finland, France, Germany, Ireland, Italy, Luxembourg, the Netherlands, Portugal, Spain, Sweden, the U.K. and the U.S. for transactions over $100,000 through January 31, 2009, and is subject to credit approval and execution of standard HPFS documentation. Leasing rates as low as 0% are available on eligible HP BTO and IM software. Not all customers may qualify for these rates. Zero percent lease rate assumes transaction is documented as a software license lease with a $1 end-of-term purchase option (or local currency equivalent), assuming lessee is not required to pay any nominal end-of-term purchase price at the end of the lease term and disregarding any charges payable by lessee other than rent payments (such as maintenance, taxes, fees and shipping charges). Other restrictions may apply. HPFS reserves the right to change or cancel the programs described in this news release at any time without notice.
© 2008 Hewlett-Packard Development Company, L.P. The information contained herein is subject to change without notice. The only warranties for HP products and services are set forth in the express warranty statements accompanying such products and services. Nothing herein should be construed as constituting an additional warranty. HP shall not be liable for technical or editorial errors or omissions contained herein.