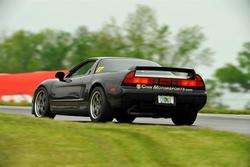 Orlando, FL (PRWEB) December 13, 2009
Chin Motorsports, the leading provider of non-competition track events for sports car enthusiasts, today announced their HPDE track schedule of events for 2010. Sometimes called High Performance Driver Education (HPDE), these "track days" offer entry-level drivers an opportunity to drive on some of North America's most legendary race tracks, while also delivering quality track time for intermediate and expert level drivers.
The 2010 Chin Motorsports HPDE Track Schedule is as follows:

January 2-3, Sebring International Raceway (Sat. - sold out; Sun. - slots available)
February 20-21, Homestead-Miami Speedway
March 20-21, Homestead-Miami
April 17-18, Sebring
May 1-2, Sebring
May 10-11, Watkins Glen International
May 31-1, Mid-Ohio Sports Car Course
June 7, Road Atlanta
June 12, Sebring
July 5-6, Virginia International Raceway (VIR)
July 17, Homestead-Miami
August 21, Sebring
September 6-7, Watkins Glen
September 20-21, New Jersey Motorsports Park
October 9-10, Sebring
October 16-17, Barber Motorsports Park
October 31-1, VIR
November 27-28, Road Atlanta
December 4-5, VIR
The calendar will also be amended in the near future as negotiations for additional dates / venues are ongoing.
"Since 1999, Chin Motorsports has delivered on the goal of providing safe and exciting track day experiences for novice and veteran drivers alike," said Dr. Wei-Shen Chin, president of Chin Motorsports. "With the 2010 schedule, we're continuing this mission and fulfilling our promise of 'More Tracks, More Track Time' for our valued clients."
Entry-level drivers are paired with expert instructors for one-on-one advanced driver coaching. In-car instruction is provided while the driver pilots their own car around laps of some of America's greatest road courses. As Novices progress during an event, instructors will introduce more advanced driving techniques such as threshold braking and heel-toe shifting. Sessions rotate between Novice drivers with instructors, Intermediate solo drivers and Advanced solo drivers. A longer "happy hour" session frequently ends each day. In addition, many non-drivers attend Chin Motorsports events simply to admire the display of the wide variety of cars and marques that are present at each event.
"The word we hear most from our clients when they describe their Chin event experience is 'wow'," said Mark Hicks, general manager of Chin Motorsports. "The best aspect of the Chin format is that we are able to deliver abundant, high-quality track time for our drivers, with priority emphasis on safety."
Drivers may register for events at the Chin Motorsports web site at ChinMotorsports.com. Chin plans to add additional track days, venues and dates to the 2010 HPDE track schedule, so drivers may also check the web site in the coming months for additional tracks and dates.
About Chin Motorsports
Chin Motorsports is the leading provider of non-competition track events for sports car enthusiasts. Chin caters to high-performance car owners who share an interest in becoming better, safer drivers, and in enjoying the advanced capabilities of their vehicles in safe environments off of public roads. With a mission to deliver premier race track venues, innovative formats, expert instructors, generous track time, all with an emphasis on safety and education, Chin Motorsports endeavors to fulfill their promise of "More Tracks, More Track Time". Currently specializing in venues east of the Mississippi, Chin Motorsports' operations are based in Hoschton, Georgia (near Road Atlanta) with corporate offices in Orlando, Florida. For additional information, please contact info(at)chinmotorsports(dot)com or 770-378-1694.
# # #